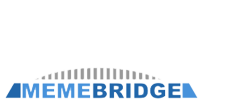 I believe this new design brings us closer to providing what our site visitors are looking for in a technology portal. -- Will Spencer, MemeBridge CEO
Denver, Colorado (PRWEB) September 24, 2011
The design staff at MemeBridge have completed the first phase of a redesign of the visual presentation of The Tech-FAQ.
The new design features a slicker, glossier, more modern and technical look. The old design was more homey and comfortable. The old design featured more soft blues, while the new colr scheme is based upon pale grays. The new color scheme also utilizes dark blue pin-striping, which gives the site a slightly nautical feel.
The new design will now be monitored to determine it's effects on metrics such as page views per visitor, time on site, and bounce rate. No design is ever finished, of course, and the new design will continue to receive modifications on a frequent basis. Each change will be evaluated to determine it's impact upon the sites visitors.
Corporate Summary
MemeBridge is a company with a mission: Spread Good Ideas. A meme is the smallest unit of thought and the job of MemeBridge is to build bridges which assist good memes in overcoming obstacles. MemeBridge has extensive experience creating and managing web publications, including WhoInventedIt.net, JobPrimer.com, and ToolsKeep.com. MemeBridge web sites serve several million visitors per month and provide information and guidance to people from all over the globe.
###