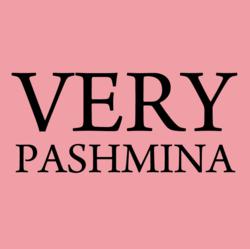 We see online video as being critical to gaining the trust of the consumer, as it reveals the people and personalities responsible for the Very Pashmina brand
Chicago, IL (PRWEB) September 29, 2011
Very Pashmina the online retailer of luxury cashmere scarves, pashminas, shawls and wrap has just launched a YouTube channel providing scarf shoppers with advice from stylist Yanira Garza on subjects like how to tie a scarf and how to wear a pashmina.
"As YouTube is now the second largest search engine on the Internet we definitely wanted to be present", reveals Very Pashmina founder Matthew Oldham.
"We see online video as being critical to gaining the trust of the consumer, as it reveals the people and personalities responsible for the Very Pashmina brand. Rather than hiding behind an impersonal electronic interface, the videos bring Very Pashmina to life and make the whole relationship with our customers far more human."
"Just as in a typical 'bricks-and-mortar' store the consumer could walk up to a sales representative and ask a question, on the Very Pashmina YouTube channel our stylist Yanira Garza provides in-depth advice on how to wear a shawl, hopefully providing the consumer with ideas and inspiration, whilst also deepening the relationship at the same time."
About Yanira Garza
Yanira Garza began her career in fashion working both as a model and a make-up artist, whilst studying for a degree in Design and Merchandise Management in Chicago. She has worked as a make-up artist for the likes of Chanel, Maven, Shiseido, YSL and Smashbox. With experience in both the fashion and beauty industry, Yanira has developed a keen eye for style. She specializes in wardrobe styling, fashion consulting, and fashion show production. Yanira has worked with top models from Elite, Ford and BMG. Her resume includes, actor Freddie Rodriguez, Chicago Magazine, The Palmer House Hilton, Ulta, InStyle, Latino Fashion Week and many more.
About Black Label Fashion Consultancy
Black Label is a full-service Chicago-based fashion consultancy catering for both private and business clients. Founded by Style Artist, Yanira Garza, Black Label marries her passions for fashion styling, make up artistry and luxury retail, in a very unique way. Unlike most stylists that focus simply on the wardrobe, Black Label provides the full package. Your style doesn't stop at your clothes, it begins there. Black Label gives its customers lessons on make up application, as well as personal shopping and wardrobe services.
For more information about Black Label Fashion Consultancy contact:
Telephone: 312.970.1879
Email: yanira(at)shopblacklabel(dot)com
Web: shopblacklabel.com
About Very Pashmina, LLC
Very Pashmina, LLC is a pure play e-commerce company founded in 2010 and based in Chicago Illinois focusing on providing cashmere scarves, pashminas, shawls and wraps to women the world over. Very Pashmina is run by Matthew Oldham, a graduate of the Kellogg Northwestern School of Management with over 15 years experience in analytical marketing in major blue chip organizations.
For more information about Very Pashmina contact:
Matthew Oldham
Telephone: 847.668.1403
Email: matthewoldham(at)verypashmina(dot)com
Web: verypashmina.com
###