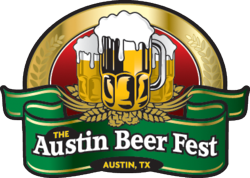 Austin, TX (PRWEB) September 27, 2011
The Austin Beer Fest announced to the world on a new website.
"Come celebrate and enjoy over 500 craft beer brands from around the world," the website's homepage invites. "Austin is ranked among the top ten in the nation for both music and beer by Travel + Leisure magazine!"
In 2012, Austin will become the home of the first ever Beer Fest. On its newly launched site, one can find detailed information regarding the first of many beer festivals from the Austin Beer Fest.
Taking place on March 31, 2012, the Austin Beer Fest is a one day outdoor extravaganza celebrating beer, food, music and more. While the main focus is on sampling a wide array of brews, the festival will also include 3 outdoor music stages for local bands and DJs to show off their talents and entertain the expected 25,000 guests. Genres showcased will range from rock to hip hop and everything in between.
General admission tickets are available for $25 now, but will be $35 the day of the event, if still available. For those looking for a more luxurious experience, VIP passes are available for $200. These are good for unlimited tastings, free food, and much more.
About The Austin Beer Fest
Held on March 31, 2012, the Austin Beer Fest is a celebration boasting 500 plus craft brews. With official online video coverage by Urbancitytv, the festival will take place at the Travis County Expo Center in Austin, TX from 2 pm to 10 pm. There will be games, music, food, and fun for all those over the age of 21. For more info, including tickets and sponsorship opportunities, visit the official website at: http://www.theaustinbeerfest.com.
# # #