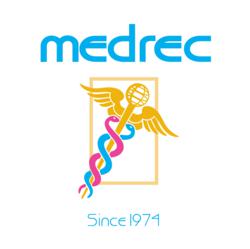 We are able to cut healthcare organization's cost per hire by up to half and the time to hire drops up to 75%
San Antonio, TX (PRWEB) September 27, 2011
Medrec, Inc. experts will partner with healthcare organizations to provide and streamline talent acquisition solutions. Backed by 37 years in the recruitment industry, Medrec, Inc. builds a customized recruitment program that provides access and capabilities to source the best new talent for permanent positions.
"There is tremendous value to healthcare organizations in letting an expert source hard to find talent. Our core competency is just that! Healthcare organizations core competency is delivering great healthcare," said Peter Knight-Sheen Medrec President. When a company takes on a Managed Services Provider (MSP), they are no longer forced with juggling multiple staffing vendors and contracts, in-house staffing pools, candidate recruitment and selection, and all the complexities that accompany these tasks. They can choose to simplify with Medrec, Inc's Managed Services program. Medrec, Inc's MSP division will offer one point of contact and the expertise to streamline a company's contingent workforce management, improving organization's financial, operational and clinical performance.
With Recruitment Process Outsourcing (RPO) deployed, companies benefit from a significant increase in candidate quality and reduced risk, allowing for focus on core value-creating and strategic activities instead of being burdened with ongoing recruiting needs in a constantly changing business environment. The RPO industry provides efficient recruiting solutions that optimize candidate quality, improve time to hire, significantly reduce hiring costs and provide verifiable metrics. "With our RPO model and volume buying power, we are able to cut healthcare organizations cost per hire by up to 1/2 and the time to hire drops up to 75%, this ability to hire faster leads directly to increased revenue," stated Knight-Sheen.
About Medrec, Inc.
Medrec Inc. recruits and employees only the highest-quality Healthcare Staff; placing Physical, Occupational, Speech Therapists, their Assistants and Nurses at all types of healthcare facilities, blanketing communities across the country with PRN, contract, travel and direct-hire candidates. Medrec Inc. is headquartered in San Antonio with offices in Dallas, Denver and Houston. For more information, contact: Valarie Vara at 800-437-7560 or valariev(at)medrec-pt(dot)com.
###