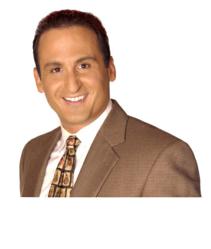 Destin, FL (PRWEB) September 26, 2011
Founded in 1995, Great American Products began simply as a dream to make a difference in people's lives with safe and effective nutritional products manufactured to the very highest standards. Now over 15 years and over a million customers later, the company has evolved into a major category leader and healthy lifestyle online resource.
With over 140 nutritional products that support anything from digestive, cardiovascular, urinary and respiratory health to weight management and energy building, the company offers a full line of nutritional supplements to address virtually all health needs.
After a complete overhaul of its website this year, designed to streamline the shopping experience as well as provide substantially more product and general health information, the expansion onto Facebook and Twitter is a logical next step for the company.
"As our company slogan is "improving the quality of life for millions," the powerful communication vehicles of both Facebook and Twitter gives us fast and effective ways of imparting loads of useful information about our products and other health-related content to our customers. Plus, it also provides additional vehicles for us to attract new customers, which is always a good thing," says Stephan Karian, founder of Great American Products.
Customers and non-customers alike can now enjoy a number of many informative features designed to educate, engage, and entertain:

Product Information: Daily news feeds to help gain important health insights and knowledge via newsletters, e-books, research reports, photos, videos and blog postings.
Virtual Gifting: Send a friend or loved one the gift of health.
Online Calculators: Calculate Body Mass Index (BMI) and other important health and nutritional attributes.
Discussion Boards: Easy-to-use forum to interact with both the company as well as fellow consumers; ask a question or share a point of view.
Special Online-Only Offers: Purchase incentives and other special offers, including rewards for referring friends.
Online Polls: Opportunities to express personal views and opinions
Plus: Inspiration quotes, healthy recipes, health and exercise tips
Those signing up for Stephan Karian's tweets, gain additional insights; besides passing on many of his own personal health tips, Stephan will also take you behind the scenes for a fascinating glimpse into the many decisions involved in running a successful e-commerce business.
SPECIAL FACEBOOK OFFER
Great American Products is offering TWO great reasons to sign up for their Facebook page. ALL visitors who go to the GAP Facebook page can open up a virtual Jackpot Treasure chest and win a FREE prize - there's a winner everytime!
PLUS, if you're one of the first 1000 new "likes" you will be automatically entered into a random drawing to win a FREE Apple iPad! So go to http://www.facebook.com/greatamericanproductscom and lock in your chance to win!
Twitter Account:
http://twitter.com/StephanKarian
For more information on Great American Products, go to http://www.greatamericanproducts.com
Celebrate With A FREE E-Copy of Anti-Aging And You
To celebrate the company's Facebook and Twitter launch, Stephan Karian wants to help keep YOU healthy with a FREE e-copy of his Anti-Aging and You book! Covering everything from diet and exercise, to cardiovascular and digestive health, to chapters dedicated to men and women's health issues, this book is the definitive guide to help increase your overall health and vitality. For your FREE download, go to http://www.GreatAmericanProducts.com/book
About Stephan Karian:
For more than two decades, Stephan Karian has been a tireless health advocate who is amongst the top health experts that actually walk the talk. He is a shining example of the fitness and healthy lifestyle strategies he so actively preaches. As president and founder of Great American Products, he is at the forefront of the development of the most advanced nutritional supplements in today's marketplace. He has shared his passion and knowledge of optimum vitality not only through his nutrition company, but also through books, articles, newsletters and the many radio and television stations he has appeared throughout the United States and Canada.
###