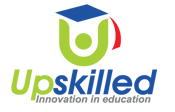 From speaking to students, IT managers and business owners, we know how important it is for career confidence and progression to have an easy pathway to attain higher academic IT qualifications
Sydney, New South Wales (PRWEB) September 28, 2011
IT courses including Certificate IV and Diplomas are now being offered by Australia's most dynamic Registered Training Organisation, Upskilled, potentially saving IT workers thousands of dollars and many hours of further study time.
Upskilled's IT courses have been welcomed by industry insiders. Pip Marlow, Managing Director of Microsoft Australia, says: "You only have to glance through the job ads online to see that formal IT qualifications are highly sought-after and respected by employers in all industries. In today's ultra-competitive job market, education differentiates job seekers and makes IT professionals more valuable to their organisations."
To meet industry demand, Upskilled has developed 16 new courses, built from industry specific vendor certifications. Offering qualifications ranging from Certificate II through to a selection of Diplomas, Upskilled's graduates will receive world-class IT training combined with globally recognised vendor certifications. This will result in the opportunity to dramatically enhance their career growth and development without having to re-do areas of study that they may have covered in previous vendor training.
Upskilled courses may also attract Government funding and incentives for businesses and individuals, which in many circumstances, mean that the entire cost of the training would be covered.
"From speaking to students, IT managers and business owners, we know how important it is for career confidence and progression to have an easy pathway to attain higher academic IT qualifications," says Upskilled spokesperson Mark Sexty. "By aligning our Certificate IV and Diplomas against vendor training from the likes of Microsoft, CISCO and CompTIA, our students get a huge boost allowing for large proportions of Recognition against Prior Learning (RPL) against their skills, work experience and the vendor certificates they hold. This could result in many students being eligible for well over 50% RPL against their chosen course, dramatically reducing their study time."
In addition to IT, Upskilled courses cover a wide range of subjects including Management, Business Administration, Human Resources, OHS Sales, and Project Management. For more information on the new IT courses, please call 1300 009 924 or visit http://www.upskilled.edu.au.
For more information or to arrange an interview with Upskilled Director Mark Sexty, please contact:
Laura O'Donnell or Charmaine Viscayno on (02) 9211 4322
Email: laura(at)magnumpr(dot)com(dot)au / charmaine(at)magnumpr(dot)com(dot)au
###