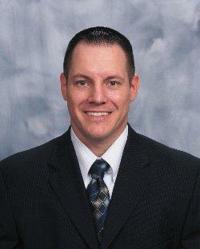 Tampa, Fla (PRWEB) September 27, 2011
BlueGrace® Logistics today announced that Mike Sumnick, CTL has been promoted to Vice President Service & Administration for the company. Sumnick who has been Director of Operations since 2008 will be responsible for overseeing the customer service satisfaction effort while continuing to handle corporate operations.
"BlueGrace is known for being a freight company powered by technology," expressed President and CEO, Bobby Harris. "With Mike at the helm of our customer service division, our goal is to become known also for offering a world class customer service experience."
Prior to joining BlueGrace, Sumnick held various operational and management positions with Old Dominion Freight Lines and Southeastern Freight Lines. He has 19 years of industry experience.
Sumnick is a member of the American Society of Transportation and Logistics, an organization dedicated to promoting professionalism and continuing education of the transportation and logistics field. In June 2011, he completed his Certification in Transportation and Logistics (CTL), which is recognized as a premier credential in the transportation/logistics industry.
About BlueGrace Logistics
Founded in 2007, BlueGrace Logistics offers complete, customized transportation management solutions to customers throughout the United States. Based in Riverview, Fla. with satellite offices in Salt Lake City and Chicago, the company has increased sales by more than 400 percent since 2009. It also launched a franchise program in early 2011 as part of its strategic growth plan. The company offers best-in-class freight services and support, including:

Less Than Truckload
Truckload Services
International and Domestic Air Freight
Ocean Freight
Parcel Shipment
Logistics Management
State-of-the-Art Technology
Service Desk Support
Auditing Services
Please visit http://www.mybluegrace.com for additional information.
###