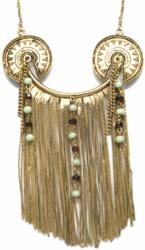 Must have Jewelry for Dancers as Shahar, a internationally reknown dancer puts it.
(PRWEB) September 27, 2011
Jhalar.com is excited to announce its newly formed alliance with Shahar.us for offering best of Jewelry for Dancers.
"We are excited about this alliance because our alliance complements each other and truly understand the complexity of Jewelry and costume for Dancers. Through our combined expertise, this partnership will help provide dancers from Shahar.us high quality Jewelry and women accessories." -- Neil, CEO, Jhalar.com
About Jhalar (Pronounced Jahaalar)
Jhalar.com is the USA's independent online retailer for fashion accessories. It is a part of Jhalar, LLC. It was started out by a group of friends who were passionate about ethnic designs from all over the world, and wanted to create fusion of East and West.
Jhalar.com is committed towards selling genuine products and guarantee that the products are true to their description. Jhalar believes in quality over everything else, so that customers do not have to worry about buying sham and cheap stuff online.
###