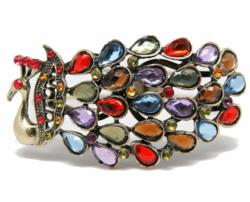 Jhalar.com has announced Members only discount for upcoming Holiday season.
(PRWEB) September 30, 2011
This is the ideal time to start holiday shopping. There is no need to spend big bucks for high fashion. Bold artistic accessories can give women that celebrity look that is mesmerizing. This is why Jahlar accessories are so popular during holiday season as they let women get to that next level of fashion without spending a whole lot of money.
A lot of women have difficult time deciding about which accessories to wear with a certain outfit. The rules of fashion are everchanging and mix & match is in these days. Pair a classic outfit with bold, big antique jewelery or pair a plain outfit with a bright colorful scarf. The hardest thing for many women is to break that comfort zone and embrace these new looks.
About Jhalar (Pronounced Jahaalar)
Jhalar.com is the USA's independent online retailer for fashion accessories. It is a part of Jhalar, LLC. It was started out by a group of friends who were passionate about ethnic designs from all over the world, and wanted to create fusion of East and West.
Jhalar.com is committed towards selling genuine products and guarantee that the products are true to their description. Jhalar believes in quality over everything else, so that customers do not have to worry about buying sham and cheap stuff online.
###