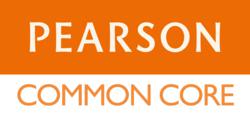 New York, NY (PRWEB) September 26, 2011
What: Unlocking the Common Core: Free Webinar Series on the Common Core State Standards

To assist educators as they transition to the Common Core State Standards (CCSS), Pearson is launching a free series of webinars led by experts in literacy, mathematics, professional development, assessment, and English Language Learners.
The webinar series will help teachers, administrators, and curriculum supervisors implement new ways of teaching that instill higher-order thinking skills and ensure students understand the how behind academic concepts, as required by the new standards.
Experts will outline the principles of the CCSS, what they mean for educators and students, and how to employ them in the classroom. As the standards are implemented, for example, math educators will focus on teaching children how to problem-solve, finding different ways to think through problems rather than teaching one way to get to an answer. In English Language Arts, students will be expected to digest texts of varying subject matters as students build their comprehension skills.
Learn more about the webinar series, including a complete list of speakers, dates, and times at http://www.commoncore.pearsoned.com/index.cfm?locator=PS11Tb.
Backchannel discussions will be active during the webinars via the Twitter hashtag #CCSSVCon2011.
Who: Featured speakers include:

Dr. William McCallum - Lead on the Mathematics K-12 Common Core State Standards Development Team, Distinguished Professor of Mathematics, and Head of the Department of Mathematics at the University of Arizona
Dr. Linda Gojak – President-elect of the National Council of Teachers of Mathematics
Dr. P. David Pearson - Dean of the Graduate School of Education at the University of California, Berkley
Sally Hampton - Chair of the English Language Arts College and Career Readiness Common Core State Standards Workgroup, Member of the English Language Arts K-12 Common Core State Standards Committee, and Senior Fellow at Pearson
Sharon Vaughn- Professor at the University of Texas and member of the board of directors of the Vaughn Gross Center for Reading and Language Arts
Dr. Jane Schielack - Associate Dean for Assessment and PreK Education at Texas A&M University
When: September 27 – November 19, every Tuesday and Thursday at 5 pm EST (rebroadcast at 5 pm PST)
Where: Register at http://www.commoncore.pearsoned.com/index.cfm?locator=PS1cRo
All webinars are archived for later access
Contact: Kate Miller, Pearson, kate(dot)miller(at)pearson(dot)com; 800-745-8489
About Pearson
Pearson, http://www.pearsoned.com, has as its mission to work side-by-side with states, districts, teachers, students and parents to ensure that every child is prepared for college and career (NYSE: PSO).
###