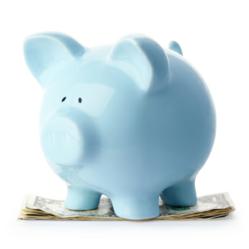 Quote Dash is committed to providing drivers with a one-stop tool to shop for car insurance and help keep money in drivers pockets.
(PRWEB) September 27, 2011
QuoteDash.com makes it easy for drivers to save hundreds of dollars per year on selecting car insurance. Consumers don't need to continue making the same old mistake by not properly shopping for car insurance. Just as an individual shops for cars, electronics, or clothes, car insurance is really no different. Car Insurance is an expense that all drivers are required to endure, however, by taking advantage of the latest tools online, drivers can obtain cheap car insurance with savings of up to $750 off their typically high insurance rates.
Car insurance companies use strict underwriting processes to assess the risk of a customer and create pricing models based on those risks. These price models are based on several factors; for example, age, gender, location, driving and credit histories, marital status, whether the driver is an honor student, type of car, and occupation. Because many of these items often change, discounts are available that without using a tool like Quote Dash you would otherwise be unaware of. Even if you haven't had circumstantial changes, Quote Dash recommends that obtaining new quotes every six months to ensure your receiving the latest prices.
With an interactive and simple-to-operate system, the QuoteDash.com car insurance tool serves as the perfect solution for those who are looking to save money and obtain cheap car insurance. QuoteDash.com helps online shoppers find the best car insurance rates by tapping into its expansive network of car insurance providers and agents eager to earn your business (by offering discounts and enhanced service).
In less than five minutes, online shoppers can create their personalized profiles by entering general information regarding their vehicles, personal information (accidents, tickets, age, etc.) and current policy/desired policy. QuoteDash.com will safely use your information to shop the market and obtain your cheap car insurance quotes. Insurance companies and insurance agents are not interested in spending time on customers they are unable to insure or feel they would be far too expensive to insure, it is for this reason that our personalized approach simply works. "QuoteDash.com has been consumer-centric since day one, our goal is to provide a simple, intuitive tool for drivers to use and save money, real money," said David a QuoteDash.com representative.
QuoteDash.com is a privately held company built by technology and car enthusiasts. The company is headquartered in Bethesda, Maryland. QuoteDash is fast becoming the site of choice for consumers interested in obtaining new or switching car insurance providers with the goal of saving money and receiving excellent service.
###