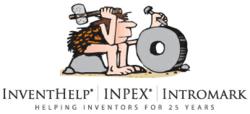 Pittsburgh, PA (PRWEB) September 30, 2011
InventHelp®, America's largest inventor service company, announces that one of its clients, an inventor from New Jersey, has designed an exercise device that would help a user to achieve a proper squat. This invention is patented.
The "Squat Made Easy" would enable a user to do squat exercises properly and easily, and could provide extra support, which would allow for careful and controlled squats. The invention could keep track of and rate the effectiveness of repetitions, and would help to strengthen the gluteal and quadriceps muscles. The idea would help to burn calories, and would be suitable for health-conscious individuals or physical-rehabilitation patients.
The device would consist of a bicycle-style seat atop an adjustable, telescopic pole that would be mounted to a flared base. The seat would include pressure-sensor sections, as well as a red and green light. A diagonal, stationary arm would be connected to the lower front base of the pole, and a repetition-counting monitor is located on the side of the arm. To use, the individual would stand with their feet shoulder length apart, and then squats over the seat. To ensure that the repetitions are done correctly, the user would bend the knees until the thighs and gluts are parallel to the ground. The user then pushes the knob located at the end of the stationary arm, and once the knob is released, they can return to their pre-squat position. If a complete squat hasn't been achieved, the red light illuminates. The green light illuminates when a proper squat has been completed. The monitor would also keep track of how many squats are done, and would help count the user's pulse rate.
InventHelp® is attempting to submit the invention to companies for review. If substantial interest is expressed, the company will attempt to negotiate for a sale or royalties for the inventor. For more information, telephone Dept. 09-NJD-102 at (800) 851-6030. Manufacturers interested in reviewing additional inventions and new product ideas can contact InventHelp's marketing partner Intromark by filling out an online request to review new product ideas here.
# # #