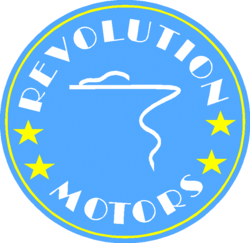 I am very pleased with the professional service I received.
Austin, TX (PRWEB) September 26, 2011
Austin Mercedes specialist Revolution Motors comments, "Central Texas' record setting summer heat wave of 2011 is taking its toll on Austin Mercedes drivers. Hot weather is wreaking havoc on Mercedes systems, not to mention car owners. Revolution Motors is offering Austin Mercedes repair relief by slashing the cost of A/C inspections, now only $75!
Austin Mercedes specialist Revolution Motors notes, "Record setting high temperatures are causing Central Texans much grief in the summer of 2011." The inside cabin temperature of an Mercedes left in the sun easily reaches 140 degrees Fahrenheit in less than 15 minutes. Without a properly functioning air conditioning (A/C) system, many Texans figuratively and literally "roast" inside their vehicles. Revolution Motors is here to help! Let Revolution Motors' factory-trained technicians provide an A/C inspection, recharge of R134 Freon and leak test for only $75 (regularly $150). In addition, every Mercedes receives a complimentary 20 point safety inspection which includes checking fluids, brakes, suspension, belts, battery, tires, bulbs, windshield wipers and much, much more. Having Revolution Motors provide Austin Mercedes service is one major step toward a safe and stress free driving experience.
Revolution Motors has a 30 year history servicing Austin's European autos. As Mercedes owners know, they're driving a very special, highly-engineered car. Revolution is committed to providing the best service possible by investing heavily in Mercedes specific diagnostic equipment and tools and by employing technicians who are Mercedes factory-trained with many years of experience. The repair facility is equipped to efficiently and accurately diagnose and perform quality repairs for European vehicles. The comprehensive service center can provide factory-recommended maintenance (Service A and Service B, etc.) and other services including diagnostics (check engine light, etc.), brakes, transmission, engine tune-ups, oil service, suspension, cooling system, charging system, fuel system, electrical repair and many other needed services and repairs. When selecting parts, Revolution Motors uses only quality OEM parts.
Why choose Revolution Motors? As a local, family-owned and operated independent repair shop, long-term customer satisfaction is the top priority. Revolution Motors takes pride in a job well done and it shows. One satisfied customer wrote, "The reviews are true-Rev Motors is great!" Another customer enthusiastically wrote, "I took my Mercedes CLK350 in with a very difficult and challenging job... and two weeks later. I have to say, excellent job!! I would highly recommend and happily take any car I own to them, with no hesitation." After 30 years of serving the Austin community, Revolution Motors has never lost sight of what made the business a success: its customers.
Revolution Motors also specializes in BMW, MINI, Volvo, Audi, Saab & Volkswagen VW. New customers receive a 10% discount off parts and labor on their first visit. Revolution Motors offers a 12 month / 12k warranty. Extended warranties and third party warranties are welcome.
Call (512) 453-5050 today.
Email: service(at)revolutionmotors(dot)com
809 Capitol Court
Austin, TX 78756
# # #