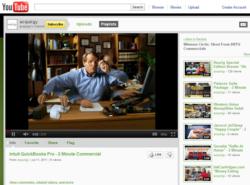 "It's not creative unless it sells" is the mantra at acquirgy.
St. Petersburg, FL (PRWEB) September 29, 2011
"It's not creative unless it sells," is the mantra at acquirgy, and their new "Winner's Circle" portfolio (http://www.YouTube.com/acquirgy) highlights their approach to crafting winning DRTV commercials. Acquirgy CEO Paul Soltoff has been creating and producing DRTV campaigns (over 300 and still counting) for 25+ years. he's seen it all, from the early days of DRTV in the 1970's when ginsu knives, pocket fishermen and rotisserie ovens ruled…to today, where acquirgy's clients are mainstream companies --- Hoover, Rowenta, Western Union, Keurig, ICON Fitness and others.
"Winning awards for creative design means nothing to us," said Soltoff, "but winning awards for results and generating millions of customers and billions in revenues for our clients are what motivates us." Acquirgy recently won one such award for stellar results for client Western Union.
Acquirgy's formula includes a blend of creative that arrests the consumer in the first few seconds and presents a carefully constructed strategy that includes product demonstrations, testimonials, benefits and features. Numerous offers are tested along with a compelling call-to-action. It's a formula that has helped acquirgy achieve a 70+% success rate, more than 35 times the industry average.
"One of my all-time favorites was the 6-armed man we did for Intuit's QuickBooks. We needed a strategy to show how busy small business owners are, and how QuickBooks could free up their time for more important tasks. Since small business owners always wear multiple hats, we created a business man with 6 arms flailing about to drive home that point. It worked like a charm and generated superior results," said Soltoff. See the entire spot and all the other winners here: http://Y11.acquirgy.net.
As part of its multichannel capabilities, acquirgy also develops landing pages and micro-sites that have the same look and feel as the commercials. They also handle digital marketing including SEM taking advantage of the symbiotic relationship between DRTV and digital platforms.. Their exclusive iFactz tracking software enables acquirgy's media buyers to understand what placements are working the best, by showing results that combine phone orders, web orders and DRTV-driven search orders.
About Acquirgy
Acquirgy (http://www.acquirgy.com) is an Acquisition Marketing Agency developing and executing accountable marketing programs driven by immediate and measurable response metrics across all digital and traditional platforms. Proprietary tracking systems integrate all transactional media, logistic and response data from all platforms to optimize client profitability.
# # #