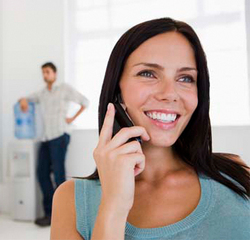 The new site is designed to update and educate customers
(PRWEB) September 28, 2011
Find Cell Phone Numbers created 3 new education programs each with the customer in mind. The new site is designed to update and educate customers on following: how to use a cell phone directory, how a cell phone directory works and the benefits of a cell phone directory. Find Cell Phone Numbers services are nationwide and really puts an emphasis on local cities where city mobile directories are not offered.
Each section offers a vast growing library of cell phone directory related articles that allow site patrons to explore the in-depth knowledge on all topics. On top of the library we have added a question and answer forum that allows users to participate and view results of common mobile directory questions. Website users can now ask cell phone directory questions related to their personnel cellular directory profile. Find-CellPhoneNumbers.com has appointed wireless cellular experts in the industry to answer these questions.
The site is designed to help customers understand how to correctly use a cell phone directory for your personal needs. The published articles and videos give the customers the knowledge and tools to help them make an educated decision based on their specific needs.
The most popular program launch is called "What's inside: How does it works". This section is focused on describing how a cell phone directory works from technology backbone standpoint to how to run a private search. This information will give the customer additional knowledge to help make a smart and accurate decision when investigating a cell phone number owner.
Since the technology is so new, most users don't know what Find Cell Phone Numbers has to benefit them. "What's inside: Benefits of a Cell Phone Directory" focuses on how the system can help you, and what it has to offer. There is extensive literature on reliability, availability and reviews on what works and doesn't work.
Find-CellPhoneNumbers.com has serviced customers in all fifty states and is committed to giving the clients great customer service. Founded in 2005, Find Cell Phone Numbers management team brings more than 30 years of combined experience in the wireless directory industry.
###