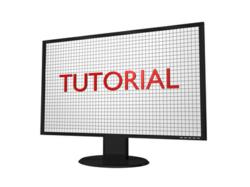 The majority of our customers are up and running with IXACT Contact very quickly. For those that need a little bit of help, these tutorial videos will be instrumental
Toronto, Ontario (PRWEB) September 27, 2011
With a series of short, easy-to-follow videos, IXACT Contact makes it simple to learn their real estate CRM for even non-technically inclined REALTORS®. The video tutorial series is accessible from the company's website and from within the real estate CRM system itself.
The tutorial series includes videos on how to implement an automated website lead capture form on a website, add prospective buyers and listings to IXACT Contact, create mail merge letters and templates, set up a drip marketing campaign, create a comprehensive business directory, construct an email header, track referrals, and more.
With IXACT Contact's new video tutorials, real estate sales professionals can now feel confident that they're turning their real estate leads into clients and that their real estate prospecting activities are as successful as possible.
"IXACT Contact has always been an easy to use real estate CRM. Our new tutorial videos make it even easier for customers to understand all the functionality in the system. And because the videos are organized by category and short in length, they're the perfect answer when a customer needs a quick refresher on how to accomplish a particular task or function in the system. At IXACT Contact, we're continually working on new ways to make our customers' lives easier," said Rich Gaasenbeek, Vice President, Sales and Marketing, IXACT Contact.
IXACT Contact's tutorial series reduces the uncertainty that is part of learning any new system. "The majority of our customers are up and running with IXACT Contact very quickly. For those that need a little bit of help, these tutorial videos will be instrumental," commented Jon Kay, Chief Technology Officer, IXACT Contact.
In addition to being available on the company's website and the CRM itself, the video series is also featured on IXACT Contact's YouTube channel.
IXACT Contact is already well-known for their commitment to the customer and their high level of customer service. Their new video tutorial series is just one more initiative that IXACT Contacts' Support team has undertaken.
About IXACT Contact Solutions Inc.
IXACT Contact® is an easy-to-use, web-based real estate CRM system that helps REALTORS® build lasting relationships with past clients, hot prospects and important referral sources. IXACT Contact makes it easy to maintain full contact profiles and to stay in touch with clients in a way that's personalized, relevant and timely. With IXACT Contact, real estate agents can convert more leads into listings and attract more referrals and repeat business. Real estate sales and real estate prospecting become easy. Real estate marketing is also a snap with IXACT Contact's personalized mass email, drip marketing, and email campaign reporting features. The Active Business side of the system helps REALTORS® keep control of transactions by managing all the to-do's associated with listings and buyers. Sign up for a free 5-week trial at http://www.ixactcontact.com.
###