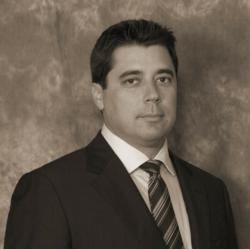 Tampa, FL (PRWEB) September 28, 2011
Marc A. Tymochenko, 37, has joined Tampa-based USC Consulting Group (USCCG) as director of its Global Mining and Metals Practice under the aegis of Partner and Managing Director David W. Shouldice.
In his new role, Mr. Tymochenko is responsible for leading business development efforts in these categories around the world, including diagnosing and meeting client needs to develop and maintain long-term relationships. He is based in Toronto.
Most recently Mr. Tymochenko was president of 6292101 Canada, Inc., a multi-million dollar firm which acted as the Canadian agency representing U.S. Steel International's tubular products. This included managing supply chain logistics and inventory, as well as developing a distribution network throughout Canada from two base offices located in Calgary and Toronto. Earlier he was an account service representative with Noracor Metals & Materials and Hostess/Frito Lay.
"We are pleased to welcome Marc to our Mining and Metals Practice. His knowledge and experience in the sector, along with his drive to deliver value to our clients, makes him an excellent fit and valuable addition to our team," offered Mr. Shouldice.
Mr. Tymochenko attended Carlton University and Sheridan College, where he earned a degree in business administration and marketing.
About USC Consulting Group
Tampa, Florida-based USCCG is an independent management consulting firm with over 40 years' experience in the area of business performance improvement. Historically, it has worked throughout the world for North America-based clients. It has extensive mining and metals experience and numbers among its recent clients many industry leaders in both verticals. The firm excels at operational effectiveness and offers a broad array of services that include asset performance management, Six Sigma, Lean transformation, supply chain optimization, process optimization, warehousing and logistics management, spend management, and S, G & A process optimization/cost reduction. For more information, visit http://www.usccg.com.
###