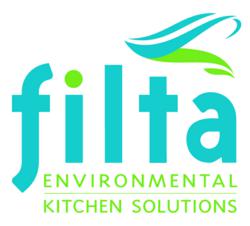 The new program allows franchisees to protect their assets and save money on their premiums. That's a win-win in my book. New entrepreneurs now have one less thing to worry about
(PRWEB) September 27, 2011
The Filta Environmental Kitchen Solutions Franchise has partnered with Navion Insurance Associates to offer Filta Franchisees a nationwide preferred insurance program. The program is designed to make it less expensive and easier for new and existing Filta Franchise Owners to acquire insurance coverage. A one page form is all that is required for a franchisee to request a coverage quote.
According to Tom Dunn, Filta's COO, "We are always looking for ways to put more money into our franchisees' pockets. This is something we have been working on for some time; we just needed to find the right insurance partner. Navion brought the national insurance carriers to the table. They toured our offices, reviewed our training and safety programs and rode along with our franchisees. Navion and the insurers then designed a program specifically for our unique business. The new program allows franchisees to protect their assets and save money on their premiums. That's a win-win in my book. New entrepreneurs now have one less thing to worry about."
A key benefit of the program is a new insurance rate class to identify the business. The new rate class lowers the cost of general liability insurance for the individual franchised business due to their affiliation with the Franchisor. Filta Franchise Owners benefit from the buying power, safety record and training systems of the Franchisor. In addition to the insurance program, Navion will also be consulting with Filta and their franchisees to provide safety training materials, best practice guides and training webinars. Available in all 50 states, the program is exclusive to Filta Franchise Owners.
About Filta Environmental Kitchen Solutions
Established in the United Kingdom in 1996 and brought to the USA in 2002, Filta is the world's leader in commercial fryer and cooking oil management services and offers its services through a worldwide franchise network. Filta is dedicated to saving client's money, creating a safer working environment, and providing customers with the tools to increase the quality of their product, all the while preserving the environment. Filta services over 5,000 customers every week and has recycled over 1/3 of a billion pounds of oil and counting. http://www.filta.com/.
###