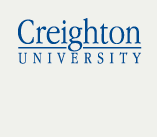 Omaha, NE (PRWEB) September 28, 2011
Creighton continues its complimentary fall webinar series on "hot topics" in health care ethics, offered as part of its online Master of Science in Health Care Ethics program. The upcoming October 18th webinar, "New Approaches to Health Inequalities: Research, Ethics, and Community Partnerships," will focus on the ways that research partnerships between scientists and community members can help alleviate disparities in the quality and availability of health care in the United States.
Creighton faculty member John Stone, MD, Ph.D., will give the presentation. Earlier this year the "2010 National Healthcare Quality Report" from the Agency for Healthcare Research and Quality (AHRQ), available at http://www.ahrq.gov, outlined disparities in health care access and quality across the U.S., particularly among minority and low-income groups. The use of community-based participatory research (CBPR) -- in which researchers and community members are equal partners in the research process--is a growing way to reduce those disparities. However, CBPR can pose ethical issues that require new knowledge, skills, and methods in participants. Also, this is a new area of focus for healthcare ethics professionals. Dr. Stone will discuss the value and benefits of CBPR and then focus on the special ethical challenges faced by investigators and institutions.
"In research ethics, an important and radical new approach is community-based participatory research (CBPR). This new method especially aims to improve adverse health and healthcare inequalities of underserved or marginalized communities. In the older research model, biomedical scientists and public health researchers presumed that they knew what was needed for research aimed to help disadvantaged groups. In contrast, CBPR rejects these assumptions and holds that community and investigator partners each have important knowledge and perspectives to offer. Another aspect of CBPR is horizontal partnering in which the community is involved in and must approve all aspects. Future healthcare ethics professionals will have an increasing focus on CBPR. Thus, we have given ethical issues in CBPR a key place in our research ethics course" said Dr. Stone.
The online Master of Science in Health Care Ethics from Creighton University further explores this topic in the "Research Ethics" class, one of the program's core courses. The MS in Health Care Ethics is an interdisciplinary program that pulls from history, culture, philosophy, politics, economics, and law to explore bioethics. With courses in Health Policy, Social & Cultural Contexts of Health Care, Theories of Justice, and Philosophical Bioethics, students build their awareness and understanding of the meaning, impact, and practical applications of ethics in the real world. Offered through Creighton's Center for Health Policy and Ethics (CHPE), the program is built upon the University's core Jesuit, Catholic values of conscience, compassion, and concern for poor and marginalized groups and individuals.
Date, time, and registration information of the upcoming webinar are as follows:
Title: "New Approaches to Health Inequalities: Research, Ethics, and Community Partnerships"
DATE: Tuesday, October 18, 2011
TIME: 6:30 PM CST
Click here to register
To learn more about the Creighton University Master's in Health Care Ethics program, go to Creighton-Online.com. To learn more about the webinar series, contact Allison Anderson or Cindy Workman at the phone numbers or emails provided.
About Creighton University
Creighton University, a Catholic, Jesuit institution located in Omaha, Neb., enrolls more than 4,100 undergraduate and 3,200 professional school and graduate students. Nationally recognized for providing a balanced educational experience, the University offers a rigorous academic agenda with a broad range of disciplines, providing undergraduate, graduate and professional degree programs that emphasize educating the whole person: academically, socially and spiritually. Creighton has been a top-ranked Midwestern university in the college edition of U.S. News & World Report magazine for more than 20 years. For more information, visit our website at http://www.creighton.edu.
# # #