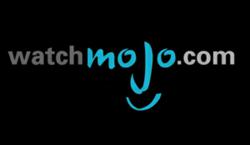 "WatchMojo is another example that when it comes to audience engagement, video content is king," Tom Gierasimczuk, Marketing Magazine's Editor-in-Chief.
Montreal, Canada (PRWEB) September 28, 2011
Montreal-based WatchMojo has been selected by Marketing Magazine as one of Canada's Digital Media Companies to Watch. The magazine's September 12th 2011 issue featured the country's key players in the digital space whose new solutions are changing the marketing world. "Marketing Magazine shines the light on seven mighty innovators shaking up the marketplace," explains Marketing Magazine's Publisher Lucy Collin.
In the fast-growing video segment where YouTube remains the 800-pound gorilla with nearly 45 per cent of the market share, WatchMojo has executed on the unique strategy of creating professionally-produced premium videos on pop culture, and has become the de facto "arms supplier" to other large media firms as it develops its own distinct editorial voice and consumer brand. "WatchMojo is another example that when it comes to audience engagement, video content is king," according to Tom Gierasimczuk, Marketing Magazine's Editor-in-Chief.
"For better or worse, we have always gone against the grain and stuck to our guns. When we started the company in 2006, no one saw any reason to produce content for the Web. The rationale was that marketers would embrace user-generated content (UGC) and that traditional media companies would flood the Web with their brand of super premium content. Neither one of those hypotheses panned out: marketers don't feel comfortable around UGC and companies like ABC, FOX and NBC are in fact pulling back from free, ad-supported online distribution," states founder and CEO Ashkan Karbasfrooshan.
These realities have created an opening for WatchMojo: "Early on we didn't give in to the temptation of creating white-label, unbranded videos. All of our videos are branded to WatchMojo, and the ripple effect after nearly 700 million video views is immeasurable.
The list of companies that count on WatchMojo to feed their users' appetite for video content keeps growing. Unsurprisingly, more and more viewers turn to WatchMojo for informational and entertaining video content regardless of where they actually watch videos: whether it's on YouTube or Yahoo!, their PC or their iPad, at home or in a cab, WatchMojo is there.
WatchMojo's "virtual pipelines" flow not only through the #1 and #2 powerhouses of online video (YouTube and Hulu) and the three leading global portals (Yahoo, MSN and AOL), but also through virtually all of the major media companies in Canada. In fact, WatchMojo boasts relationships with Bell-Sympatico, Toronto Star and Postmedia Network, among others. Offline, the company's out-of-home reach is edging close to 50 million consumers each month around the globe in taxis, malls, gyms and more.
What has made WatchMojo's content so appealing to users and other media firms isn't simply the quality and sheer variety, but the fact that WatchMojo's in-house team of researchers, writers, fact-checkers, videographers and editors provides a level of continuity and consistency missing in the catalog of video companies who rely on aggregation and curation only. In addition to its own catalog, WatchMojo also offers content from Fox, CBC, National Geographic, Reuters and others through partnerships; however, the core asset of the company remains its own catalog of seven thousand videos and its ability to create high-quality video clips at scale without requiring massive amounts of capital.
Before WatchMojo, Karbasfrooshan was involved with two other pioneers of Canadian online media: Mamma and AskMen. He founded WatchMojo in 2006, which is profitable and privately-held.
About WatchMojo
WatchMojo helps you become more successful by covering the people, places and things that inform and entertain you socially, personally and professionally.
Supplying the world's largest media properties, WatchMojo is a leading producer of professionally-produced, ad-friendly, premium videos covering Automotive, Business, Comedy, Education, Fashion, Film, Food, Health & Fitness, History, How To, Lifestyle, Music, Politics, Science, Space, Sports, Urban Living, Technology, Travel and Video Games.
The company's catalog of 7,000 videos have racked up 650,000,000 video views since 2006.
Learn more on http://www.WatchMojo.com
About Marketing Mag
Marketing is Canada's source for media, advertising and public relations. Since 1908 we have helped Canadian marketers do their job better in print, online and through a series of industry-leading events and awards programs. Publishing twice daily newsletters in English and twice weekly in French, Marketing is the industries prominent news source in Canada.
Learn more on http://www.MarketingMag.ca
# # #