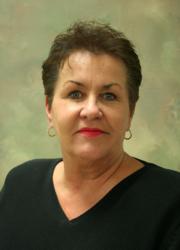 One of my favorite aspects of the ATMAE Annual Conference is that I get to network with people from all over the country and gather ideas that I can take back to my students.
Ann Arbor, MI (PRWEB) September 29, 2011
ATMAE's Manufacturing Division will host a discussion focusing on the enhancement of manufacturing education. This discussion has come as the result of industry's concern that new college graduates have little insight into how things are made and President Obama's call to restore the global competiveness of U.S. based manufacturers. The Manufacturing Division meeting is scheduled for Friday, November 11, 2011 at 10 a.m. in the Savoy Room at the Crowne Plaza.
The ATMAE Conference has many other opportunities to connect with others in the industrial/engineering technology and applied engineering fields:
Presentations: There will be 190 research presentations from 215 ATMAE members spanning areas such as nanotechnology, graphics, electronics and computer technology, construction and manufacturing.
Student Specific Activities: Students who attend the conference will be able to sit down with industry executives and discuss the finer points of navigating the employment field to find the best job. Industry executives will also sit down with students and academic leaders to discuss "classroom to boardroom" skills to drive organizational growth in the manufacturing sector. The conference will also feature several competitions for students: Robotics, Graphics, Technology Knowledge, Virtual Welding, and Grad Student Research.
Tours: Attendees will be able to tour the new expansion/remodel site at the Cleveland Museum of Art or tour Lincoln Electric's automation division, featuring innovative Power Wave technology.
Workshops: The Workshops, available to all attendees, will feature the future of technology, highlighting solar energy and solar photovoltaic, Micro transducers for STEM Education and live demonstrations of laser and hybrid laser welding technologies.
ATMAE is working diligently to meet the growing needs of industry, by bringing together academic leaders, industry professionals and students to enhance the access and development of manufacturing education.
To find out more about the ATMAE Annual Conference, go to http://www.atmae.org, conference page.
The Association of Technology, Management, and Applied Engineering (ATMAE) is an organization that sets standards for academic program accreditation, personal certification, and professional development for educators and industry professionals involved in integrating technology, leadership and design. For more information, visit our website at http://www.atmae.org.
###