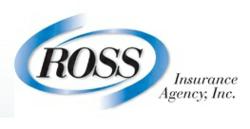 ...Kerry and her family at Ross have raised nearly $1,700 to contribute to the program
Holyoke, Massachusetts (PRWEB) September 28, 2011
The team at Ross Insurance Agency, Inc. prides itself on setting the standard for Massachusetts insurance companies and other local businesses by getting involved in the community through various fundraising efforts. This month, it's all about supporting the more than 7,000 youths from Hampden, Hampshire, Franklin and Berkshire Counties who are involved with the Western Massachusetts Council for the Boy Scouts of America.
On September 30, Kerry O'Connell from Team Ross will take part in the "Over the Edge" event, during which she will rappel 13 stories from the City Place Inn and Suites Springfield Hotel. Keeping with the Scout's mission of fostering the development of valuable, productive citizens through challenging, team-building exercises, Kerry and her family at Ross have raised nearly $1,700 to contribute to the program.
Whether they're jumping off a building or writing Massachusetts life insurance policies, members of Team Ross are dedicated to supporting the future of their local community. They know that the young people involved with the Western Massachusetts Council for the Boy Scouts of America are the future and that they need resources in order to become successful during a time when funding for children's activities has fallen short.
Even when they aren't rappelling down 13-story buildings, the agents at Ross Insurance Agency help local residents and other businesses alike by comparing quotes for everything from Massachusetts small business insurance to the motorcycle insurance Massachusetts riders need in order to ensure that their clients obtain the most comprehensive and affordable coverage.
About Ross Insurance Agency, Inc:
Proudly located in Holyoke Massachusetts, Ross Insurance Agency is dedicated to serving the insurance needs of local individuals, families and businesses. Since 1925, Ross has been committed to fostering a positive reputation for their agency; striving to emerge as a leading coverage provider, above all other MA insurance companies. Ross specializes in providing superior Auto, Home, Business, Group and Life Insurance to residents across the state; in addition to various specialty insurance solutions.
###