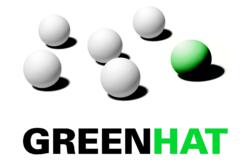 Wilmington, Delaware, USA and London, UK (PRWEB) September 27, 2011
Green Hat, a leading provider of automated testing and environment virtualization for composite applications, today announced the launch of two new offerings to support development and testing in the Private Cloud. Created to integrate with TIBCO Silver® Fabric, Green Hat's solutions, GH Tester for Cloud and GH VIE for Cloud, optimize the functional and performance testing of TIBCO projects deployed into private clouds using TIBCO Silver Fabric.
To avoid replicating live environments for realistic testing and bypass the licensing issues associated with traditional performance testing tools, Green Hat's GH Tester for Cloud together with TIBCO Silver Fabric enables organizations to create new environments on demand, including the test tools and applications under test. These temporary environments can be fired up overnight when normal resource utilization is low, execute full scale performance tests and then tidy up again before business as usual begins in the morning. By leveraging the capabilities of TIBCO Silver Fabric, not only can the applications under test scale dynamically, but so can the machines used to generate load, avoiding the problems of resource starvation and test re-scheduling, as well as the more obvious but equally painful last minute requests for extra hardware.
TIBCO customers can execute tests from TIBCO Silver Fabric itself, increasing availability without changing the physical capacity. Applications that cannot be easily replicated in the Cloud or are otherwise unavailable can be virtualized to enable end-to-end testing of business processes using Green Hat's GH VIE for Cloud.
"The Private Cloud is ideally suited to the challenges of developing and testing scalable enterprise applications, bringing many advantages such as agility, flexibility, and security. Building on Green Hat's long standing relationship with TIBCO, our cloud offerings capitalize on our 14-year investment in TIBCO technologies to decrease the time and risk associated with performance testing, regression testing and validating applications before they are deployed in the live environment," commented Peter Cole, President and CTO, Green Hat.
"With a dramatic increase in the number of Private Cloud deployments, organizations more than ever before need reliable testing solutions. Green Hat's GH Tester for Cloud is integrated with TIBCO Silver Fabric and enables customers to run performance tests in the Private Cloud, and gives TIBCO customers a scalable way to test TIBCO BusinessWorks™ applications before they are deployed," commented Ivan Casanova, director and head of cloud product strategy for TIBCO.
Leading analysts predict that 75% of companies expect to pursue Private Cloud developments by 2012, making virtualization and validation solutions more important than ever before. A TIBCO Technology Partner since 2001, Green Hat has also developed specialized testing capabilities for TIBCO ActiveMatrix®, TIBCO BusinessWorks and TIBCO iProcess®, and many other TIBCO products, to provide a total testing, validation and virtualization solution for all environments, including Private Cloud.
More details on Green Hat's Cloud offerings and TIBCO testing solutions are available at http://www.greenhat.com, and at the Green Hat booth during the TIBCO TUCON 2011 event, which runs until September 29th at the Aria Resort & Casino, Las Vegas. Green Hat is also delivering a presentation, "Turn SOA Pain into Business Gain with Automated Testing" at TUCON as part of the External Connectivity track on September 28th at 3.40pm.
TIBCO, TIBCO Software, TIBCO Silver, TIBCO Silver Fabric, TIBCO BusinessWorks, ActiveMatrix, and iProcess are trademarks or registered trademarks of TIBCO Software Inc. or its subsidiaries in the United States and/or other countries. All other product and company names and marks mentioned in this document are the property of their respective owners and are mentioned for identification purposes only.
About Green Hat
Green Hat is a testing technology leader, operating worldwide with a Global 2000 customer base. Green Hat makes automated testing simple for complex systems relying on Cloud, Web Services, messaging, SOA (Service Orientated Architecture), ESB (Enterprise Systems Bus), BPM (Business Process Management), CEP (Complex Event Processing), SAP and other distributed technologies.
To find out more about Green Hat's products and solutions go to http://www.greenhat.com
# # #