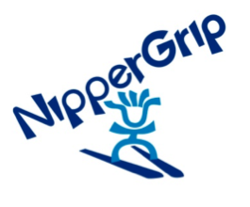 "It was perfect for her and I believe greatly assisted the speed and ease at which she learnt to ski...
We had many people stop us and ask us about the Nipper Grip and amazed that our 3 year old was skiing so confidently
--Emma
(PRWEB UK) 28 September 2011
Showcasing the NipperGrip at just one ski show last year, kicked off over 1,000 sales through the website, selected online retail outlets and ebay, proving just how useful parents find the NipperGrip when skiing with young children.
This year the natural evolution for NipperGrip is to expand sales into France, Germany and Italy.
The NipperGrip is a must for any family going skiing with young children. This unique harness for children with a handle on the front and back and detachable reins means you can pick them up whichever way they fall, help them on and off chairlifts safely as well as control their speed and direction on the slopes.
NipperGrip will be appearing at the Metro Ski Show Stand C43 at Earls Court 19-23 October and the Birmingham Ski Show Stand 34.6 at the NEC 28-30 October.
###