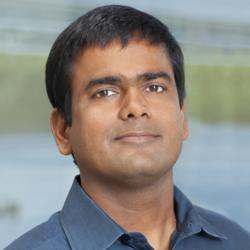 Sankaran has a 22-year successful track record of leading global engineering teams for pioneering technology companies, including Informatica, Sybase and SuccessFactors.
Redwood City, CA (PRWEB) September 27, 2011
StrongMail, a leading provider of interactive marketing solutions for email marketing and social media, today announced the appointment of Mohan Sankaran as executive vice president of engineering. A Silicon Valley veteran specializing in data integration, analytics and SaaS software development, Sankaran has a 22-year successful track record of leading global engineering teams for pioneering technology companies, including Informatica, Sybase and SuccessFactors. In his new role at StrongMail, Sankaran will be leading the development of StrongMail's next generation of multichannel, interactive marketing solutions.
"The key to successful interactive marketing programs is the ability to access, analyze and leverage customer data to drive more relevant and impactful campaigns, and Mohan's impressive background makes him the perfect fit for applying those principles to the next generation of StrongMail's interactive marketing solutions," said Sam Cece, CEO of StrongMail. "Developing a true multichannel marketing solution that delivers on the holy grail of 'right message to the right person at the right time' is no easy feat, but Mohan has the experience, vision and drive to make it happen."
The appointment of Sankaran as EVP of engineering puts him in charge of a proven and rapidly expanding engineering team that most recently demonstrated its capabilities with the release of StrongMail Message Studio 6.0, StrongMail's flagship email marketing solution, and StrongMail Lifecycle Marketing, a powerful new solution that enables marketers to design and automate powerful, event-triggered email marketing programs with drag-and-drop simplicity. Sankaran will build on the company's engineering successes to fully integrate mobile, social media and other emerging channels for a true, multichannel marketing solution that effectively leverages all customer data. Sankaran will also reinforce StrongMail's unique position in providing companies with multiple options for deploying its solutions, whether on-premise or on-demand via the cloud.
"StrongMail has carved out an impressive position in the marketplace with its email marketing and social media solutions, but with its solid technology foundation and talented engineering team, I believe StrongMail's brightest years are still ahead," said Sankaran. "Marketers are always looking for ways to put all their customer data to work in effective and efficient ways to drive customer engagement across channels, and I look forward to evolving StrongMail's solutions to exceed their already high expectations."
Most recently, Sankaran served as vice president of engineering analytics at SuccessFactors, which provides cloud-based business execution software to more than 3,500 customers around the globe. In that role, he launched three new products and released six major versions of existing solutions. Previously, during his ten years at Informatica, Sankaran built various global engineering groups and was instrumental in bringing many of the company's most successful products to market. Prior to Informatica, Sankaran played a key role in helping Sybase win multiple TPC (Technology Performance Processing Council) benchmarks for Sybase SQL Server. Sankaran holds a BS in computer science from the Indian Institute of Science (IISC) at Bangalore and a BS in Physics from Madras Christian College. Sankaran holds multiple patents in database method and architecture.
About StrongMail Systems, Inc.
Every day, StrongMail is empowering leading brands to engage and grow their customer base through email marketing and social media. From the world's largest enterprises to the hottest daily deal sites, StrongMail is helping smart marketers boost the performance of their programs with cutting-edge lifecycle email marketing capabilities and the ability to deliver millions of highly personalized messages in minutes. Our products and services provide end-to-end solutions for such notable brands as Travelocity, Netflix, Macy's, McAfee, Viacom and T. Rowe Price. Learn more at http://www.strongmail.com.
###