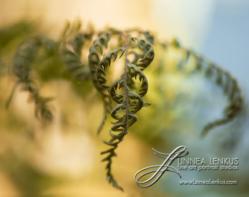 Linus Gallery is a continuation of Lenkus' ever expanding empire of artistry
Long Beach, California (PRWEB) September 26, 2011
Famous photographer, Linnea Lenkus, opens the doors of her new art galleries to various artists to create limited art exhibits scheduled throughout the year. The fine art photographer is known for her captivating imagery of the human form as well as pregnancy photography for celebrities such as Brooke Burke. Linus Gallery is a continuation of Lenkus' ever expanding empire of artistry.
Lenkus is inspired by artists like Rothko, Monet and Ruiz and has always been fascinated with their ability to change reality with only a few brush strokes. Linus is a way to bring not only the worlds of photography and paintings together, but also any 2 dimensional perspectives from all over the world. Having the art galleries in three different locations allows multiple artists to showcase their interpretation of the theme for each art exhibition through several types of mediums. Linus also gives a chance for our local artists to emerge and be embraced by their communities.
The upcoming art exhibits are as follows:
· Nature, Pasadena Art Gallery-An interpretation of our great outdoors. Opening reception is Saturday, October 22, 2011, 5:30-9:00 p.m.
· Black and White, Long Beach Art Gallery-Monotone never looked this great; a collection of superb black and white artists. Celebrate the Long Beach First Fridays just over the hill.Opening reception is Friday, November 4th, 2011, 5:30-9:00 p.m.
Black and White, all artists, Long Beach Art Gallery, Deadline 10/5/2011
· Rest In Show, Long Beach Art Gallery. Opening Reception Saturday, December 17, 2011, 5:30-9:00 p.m.
*This exhibit will be taking place at the same time as the Eukanuba National Championship Dog Show at the Long Beach Convention Center. Lenkus will display her collection of rescued dogs. Other dog photographers are welcome to submit their rescue photography as well. A portion of proceeds from print sales will be donated to local animal shelters.
Rest in Show Dog Photography, Long Beach Art Gallery, Deadline 11/05/2011
"Discovering Linnea was one of the greatest 'gifts' I could have given myself. She is an amazing photographer, creative, talented and so very Unique in her style and approach. My photos were absolutely stunning! Linnea manages to capture your essence and the beauty of who you are both inside and out, in every photo. These photos are timeless in their beauty and truly a work of art. Thank you Linnea for the amazing woman you are!" Victoria M. (SOURCE: Yelp)
About Linnea
Linnea Lenkus is a highly experienced, internationally published, professional photographer with worldwide commercial success. In a photography session with Linnea, clients receive the benefit of her artistic eye and her technical mastery honed over decades of photography experience. Her staff of specially trained photography experts oversees every step of the process to ensure her clients have a thoroughly enjoyable experience and receive stunning portraits of the highest quality.
If you would like to offer news coverage or advertising for this event, please contact:
Karen Beach
562-981-8900
Email
###