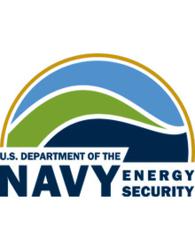 "CREATING SPARTAN ENERGY WARRIORS: OUR COMPETITIVE ADVANTAGE"
Washington, D.C. (PRWEB) September 28, 2011
The US Secretary of the Navy will be the keynote speaker at this year's Naval Energy Forum, hosted by the National Defense Industrial Association (NDIA).
The two-day event, themed "Creating Spartan Energy Warriors: Our Competitive Advantage," will take place on October 13 and 14, 2011 at the Ronald Reagan Building and International Trade Center in Washington, D.C.
The forum will emphasize the importance of energy as a tactical advantage in the crucial pursuit of energy security and independence. Highlights to note:

Remarks by Secretary of the Navy: "New Energy Future"
Remarks by Chief of Naval Operations: "Importance of Culture Change: Valuing Energy as a Strategic Resource"
Affecting Culture Change: How to Create Spartan Energy Warriors
Retooling Our Fleet: Successes and Challenges
View from the Hill
Combat Enablers: It's About the Warfighter
Strategic Outlook
C5I (Command-Control-Communications-Computers-Collaboration-Intelligence) Considerations
Energy Efficient Acquisition
Game-Changing Solutions
For venue address, event agenda, and to register for the 2011 Naval Energy Forum (available online through October 7 at 5:00 pm EST): http://www.ndia.org/meetings/2600. Onsite registration will begin at the Ronald Reagan Building on October 13 at 7:00 am.
The National Defense Industrial Association (NDIA) is America's leading Defense Industry association promoting national security. NDIA is proud to provide a legal and ethical forum for the exchange of information between Industry and Government on National Security issues. Our members foster the development of the most innovative and superior equipment, training, and support for the warfighters and first responders represented by our Divisions.
###