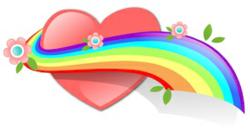 Quality service for quality people.
Santa Clara, CA (PRWEB) September 27, 2011
Since Informeddating.com was launched on Aug. 18, 2011, it has attracted over 1000 free members to sign up in less than 6 weeks. Now it receives the first group of successful match testimonies from its members.
Member Mike says, "I tried a dozen online dating sites in past three years, and spent a lot of money, but I never be able to find a true person. I went through a lot of embarrassments, and miseries. When I heard of informeddating.com, I wanted to give a final try in my love search."
"I signed up on Sep. 1, and mailed in all required documents and personal photos, and video on Sep. 15. My account was activated on Sep. 17. I started my search on Sep 18, and immediately found my dream lady."
"I only have 3 ladies showed up in my search result, but all of them meet my search criteria. After watching the video, I decided to contact one of them. The lady responded right away. So we went out on our first date. She look like exact the same as in the video, no surprise at all."
"We feel like we knew each other long ago. I took her out 3 times, and secured the relationship. I want to tell everyone that informedddating.com is a quality place for quality people that I have never seen. Although it takes longer to join, but it is quite worth it. It makes love finding so easy and worry free. I strongly recommend it."
For more testimonies, please visit company's website at http://www.informeddating.com, "testimonial" section.
###