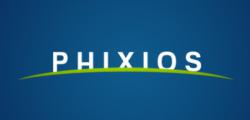 With the Phixios' cloud service, companies can monitor their critical systems without capital investment or dedicated toolset support personnel.
Sacramento, CA (PRWEB) September 27, 2011
Phixios is opening an office is California to focus on providing support to California's local governments as well as the many small and medium sized companies that need enterprise monitoring capabilities without having to purchase and support the enterprise toolset.
Phixios provides IT monitoring as a cloud service. This service leverages enterprise software to monitor critical systems including websites, applications, servers, switches, routers, firewalls, load balancers and other IP accessible devices.
Phixios has registered with the California Secretary of State and is in process of obtaining a contract vehicle with the State of California. Their California office is located in Folsom, California.
###