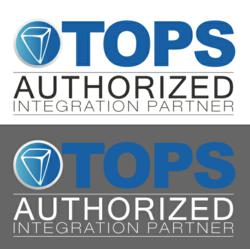 This feature connects homeowners to their community in an exciting new way
Gaithersburg, MD (PRWEB) September 27, 2011
TOPS Software, the leader in community management solutions, and their website partner, AtHomeNet, have launched CallFast, a new service in its MultiConnect suite of services. The interactive voice response system allows community residents to quickly access current account information by calling the community's special MultiConnect phone number.
AtHomeNet's MultiConnect, which is available to all mutual customers, offers a suite of services that give communities the ability to extend the reach of their messages to residents through voice calls and text messaging. CallFast extends this capability by providing participating communities a unique phone number for residents to call and hear their account balance, due date, last payment information, and more.
"This feature connects homeowners to their community in an exciting new way," said Mike Hardy, VP Sales & Marketing at TOPS Software.
TOPS clients learned about the new enhancements in AtHomeNet's monthly email newsletter, the AtHomeNet Gazette. Each monthly release is accompanied by a video with in-depth examples and explanations of new features and enhancements.
About TOPS Software
TOPS is the industry leading Community Management software solution. TOPS is in use in over 2,000 organizations to manage millions of homes. TOPS is a complete accounting and property management system that brings all facets of community management together in one, integrated system.
About AtHomeNet, Inc.
AtHomeNet® is the nation's premier provider of customized, affordable websites for communities and professional association management firms. The company was founded in 1998 by Jeff and Susan Sanders. With their online solutions now being used in over 1.9 million homes in 6 countries, AtHomeNet continues to grow as a company and enhance their services in the ever expanding world of online technology.
# # #