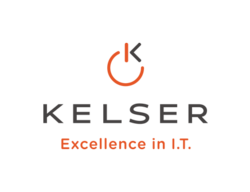 HP ServiceONE is a breath of fresh air. Finally Someone has put carrots and sticks in a service program that makes sense. -Barry Kelly, President, Kelser
Hartford, CT (PRWEB) September 28, 2011
Kelser Corporation has been selected as Expert Partner in the new HP ServiceONE program. This elite program will strengthen Kelser's ability to provide a full suite of HP professional and consulting services. Kelser's Expert Partner status is the premier level of the program, awarded only to top performing partners.
The ServiceONE program was created to meet the changing needs of the IT landscape. Businesses are introducing new technologies while managing shrinking budgets. ServiceONE Expert Partners now have the ability to go beyond the HP Care Pack services to offer a broader collection of solutions, services, and technologies such as cloud computing deployment, data center design, strategic consulting, support, and maintenance. Barry Kelly, President of Kelser Corporation, stated, "HP ServiceONE is a breath of fresh air. Finally someone has put carrots and sticks in a service program that makes sense. Everyone benefits! First and foremost: the customer. Bravo HP, Bravo."
To reach this designation, partners must demonstrate high performance in total sales, total operating performance, service sales certifications, delivery certifications and the highest quality standards.
As an Expert Partner, Kelser will sell and deliver HP service contracts, HP contractual services in commercial and enterprise products, selected HP Professional Services, and HP Care Pack Services. In addition, Expert Partners will have priority access to HP's Information Consolidation Manager, software code, firmware, engineering, advisories, diagnostic tools, trainings, and spare parts.
Amiur Chaudry, Manager of Professional Services at Kelser Corporation, stated in a recent interview, "As a ServiceONE Partner, our certified engineers will now be able to bring their knowledge and experience with our customers' specific environment while providing HP services."
Accessing HP's intellectual capital and tools through the program will enhance Kelser's already robust menu of offerings, expanding into a complete solution provider along the entire IT solution lifecycle. The program goes live on November 1, 2011.
To learn more about Kelser and the ServiceONE program, contact:
Rob Backus
Manager, Technical Services
(860) 610-2226
rbackus(at)kelsercorp(dot)com
About Kelser Corporation
From robust computing platforms to innovative storage and converged networks, Kelser brings solutions which enhance performance, productivity, stability and security. With an eye towards future growth, our team works with our clients to ensure the greatest overall return on their investment dollars.
The ability to bring resources together to solve a problem or improve a process is a key to success. Kelser has long been the gateway for clients to access the information and providers necessary to resolve complex challenges and facilitate efficiencies. To learn more about Kelser Corporation please visit http://www.Kelsercorp.com.
###