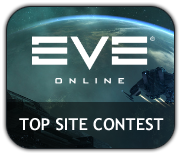 We're excited to give the Eve community a chance to win these prizes
Richmond, VA (PRWEB) September 27, 2011
Guild Launch is running a series of Eve Online promotions to kick off the release of their Eve Online hosting functionality. Promotional prize packages include a trip to Reykjavik for Eve Fanfest, a trip to Atlanta, GA to meet the Eve content team, a brand new gaming computer and multiple years of Guild Launch's top tier of service. The Guild Launch Eve Online platform will include API integration, rosters, Eve image display as well as Killboard functionality.
"Eve Online is one of our favorite games here at Guild Launch and we want to release our Eve functionality with a splash. Giving away a trip to Eve Fanfest is a very special prize and the opportunity to meet the Eve content team is very unique. We're very excited to give the Eve community a chance to win these prizes" says Stephen Johnston, company founder.
The promotions are open to players of any game and are designed to work with 3rd party hosting of all types via embeddable widgets. The promotions that are active, as of today, are the Eve Online Top Site contest which is a vote based contest and a Correspondent contest which is looking for a writer to cover Eve Online topics, and be compensated as a freelancer, for Guild Launch and Beckett Massive Online Gamer magazine. These contests will run until December and are live on the Guild Launch community site at The Guild Life.
About Guild Launch
Guild Launch is the leading provider of guild hosting and services to gamers in guilds, kinships and clans playing over 250 online games. Guild Launch's easy to use and customizable, Guild Management System supports a finely tailored set of features focused on the needs of MMO, FPS and online gamers of all types. Features include social networking, DKP, Forums, Calendar Planning, Roster Imports, Newsletters and a high degree of customization and security unmatched in the industry.
###