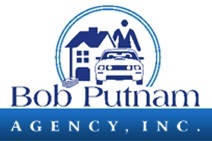 ...finding the right business location can be a time-consuming endeavor.
Cooperstown, NY (PRWEB) September 29, 2011
The team at The Putnam Agency knows that New York real estate is not cheap. Individuals who make these types of investments are typically quick to purchase New York property insurance, which can give them peace of mind that they will be covered in the case of an accident or damage. Putnam agents also understand that finding the right business location can be a time-consuming endeavor. Therefore, the dedicated experts would like to highlight several things that people should consider before buying property or business insurance NY that local companies need.

There is more to consider than the overall population in terms of demographics. Business owners should review the average age and household income of residents in a specific area where they want to open a store. Think about how accessible an area is via public transportation or highways. Even if the actual town population is low, easy accessibility can help drive consumers to a location.
Business owners should follow the old saying, "keep your friends close and enemies closer." This means that it's ideal to open a store in an area close to other business competitors. Up-and-coming small businesses that are located near bigger ones within the same industry can even benefit from the top dogs' marketing efforts.
Business owners with little or no experience choosing property locations should seek professional help.
Local agents like those at The Putnam Agency can help business leaders expedite the process of finding the right location and obtaining NY property insurance that will protect their investment so that they can open their doors as soon as possible. Whether in the Big Apple or spacious suburbs, the experts at Putnam can help get business owners on the road to success.
About The Putnam Agency:
Since 1981, The Putnam Agency has operated as a full service, New York insurance agency. With a commitment to offer nothing less than an outstanding customer experience, which is reflected by the agency's long standing relationships with clients, The Putnam Agency has continued to evolve into a true insurance leader. The Putnam Agency with offices in Cooperstown, Palatine Bridge, Greene, and Worcester also serves the surrounding areas so if you're looking for Oxford insurance, Oneonta insurance or Utica insurance, give them a call.
###