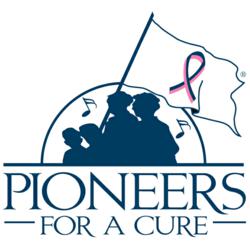 I want you to stand by me to fight cancer!
- Ben E. King
New York, NY (PRWEB) September 28, 2011
Pioneers For A Cure - Songs To Fight Cancer is pleased to announce the upcoming October iTunes release of 'American Songs To Fight Cancer.' The collection features top artists performing faithful or updated versions of classic American songs, with artist portraits by noted artist Mira Sasson.
As with all music released by Pioneers For A Cure, each individual artist selects the cancer charity of his or her choice to receive the proceeds from the sale of the music.
The songs included on 'American Songs To Fight Cancer' are:
1. 'After You've Gone' by Lilias White
2. 'Wade in the Water' by Chris Potter
3. 'When You & I Were Young' by Jane Williams
4. 'Joshua Fought the Battle of Jericho' by Tom Verlaine
5. 'Shenandoah' by Taylor Barton & G.E. Smith
6. 'Now Let Me Fly' by Ben E. King
7. 'The Streets of Laredo' by Suzanne Vega
8. 'Tennessee Stud' by Matt White
9. 'Swing Low, Sweet Chariot' by Bill Evans
10. 'Left My Gal In The Mountains' by Tom Chapin
11. 'Ballad of John Henry' by Randy Brecker
12. 'Go Down, Moses' by Gary Lucas
13. 'Look for the Silver Lining' by John Pizzarelli
14. 'Ballin' The Jack' by The Oz Noy Trio
Charities receiving funds from downloads of 'American Songs To Fight Cancer' include St. Jude Children's Hospital, Living Beyond Breast Cancer, American Cancer Society, Susan G Komen for the Cure, National Marrow Donor Program and Hospice of the North Shore & Greater Boston.
Pioneers For A Cure - Songs To Fight Cancer is the largest showcase of cancer charities on the web. Called '[A] stellar model of artist-driven grassroots philanthropy' by National Geographic, the non-profit project records public domain songs, reinterpreted and made available for donations of as little as $1.99. This treasure trove of over 100 songs has been recorded by dozens of artists from around the world including Suzanne Vega, Ben E. King, Tom Chapin, Tom Verlaine, Matt White and David Broza. Fine artist Mira Sasson has painted the Pioneer Portraits of the singers, which are made available as US Postage Stamps to fight cancer. Proceeds from song downloads are donated to artist-selected cancer charities such as the American Cancer Society, St. Jude Children's Hospital, the Breast Cancer Research Foundation, and Susan G. Koman for the Cure.
Please contact Pioneers For A Cure for more information, reviews and other press requests.
###