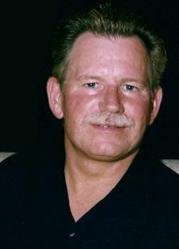 BEST has a long, successful history of performance at a large variety of government installations and continues to seek new opportunities.
Gardena, CA (PRWEB) September 27, 2011
BEST Contracting Services, Inc., a large building envelope contractor founded in 1982, is pleased to announce new leadership in its Federal/GSA Construction sales division with the hiring of Bryan Johnson as Business Development Manager.
"With our expanding interest in government work, we are looking at Bryan to bring his vast industry knowledge to grow this area for us," said Sean Taba, CEO of BEST. "Bryan offers a wealth of expertise in the federal arena and will enhance and complement our existing management team."
Johnson has more than 20 years in sales & marketing. In 1998, he launched a consulting firm which specialized in educating, assisting, and representing large and small construction companies to the federal government including 8(a), Hub Zone, Veteran, Service Disabled Veteran, and Native American owned firms.
An Army Veteran, Johnson is also a member of SAME-Society of American Military Engineers, USGBC-U.S. Green Building Council, NSBA-National Small Business Association, and FBDPA-Federal Business Development Professionals of America.
BEST offers federal customers high performance services via GSA Advantage (http://www.gsaadvantage.gov), the government's electronic ordering system through its GSA Schedule- GS-07-F0422X.
With a workforce of 500 employees, BEST provides its clients with superior internal administrative support and a large, specialized labor force capable of working on multiple major projects simultaneously. This makes for efficient, accurate installations completed on time and on budget.
Safety is paramount at BEST, resulting in a current EMR rating of 0.52. This value is very low for a contractor in a dangerous industry as the industry average is 1.0. (Fewer accidents reduce this value.)
BEST has a long, successful history of performance at a large variety of government installations including Edwards AFB, Los Angeles AFB, Naval Air Weapons Station (China Lake) and multiple Marine Corps Bases.
CONTACT
Will Breiholz
Director of Marketing
BEST Contracting Services, Inc.
wbreiholz(at)BESTcontracting(dot)com
ABOUT BEST CONTRACTING SERVICES, INC.
BEST is a large specialty contractor that provides construction services for the entire Building Envelope. BEST serves commercial, institutional and industrial building owners as well as the General Contracting community.
Broadly, BEST's services include Roofing, Waterproofing, Glazing, Metal Panels, Sheet Metal, Concrete Restoration, HVAC and "Green" Construction (including Solar, Cool Roofs, Daylighting and Green Roofs).
BEST is licensed in California, Nevada, Washington, Arizona, Oregon and New Mexico. BEST also participates in the federal arena, performing on government projects throughout the United States.
BEST Contracting has ranked on Engineering News Record's National Top 10 list of specialty contractors for nearly a decade.
###