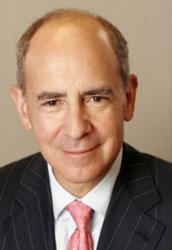 Richmond, VA (PRWEB) September 28, 2011
After a robust spring gave lenders and borrowers alike fresh hope for an economic recovery, activity in the commercial real estate market has leveled out, and April's optimism has faded into September's anxiety about a double-dip recession. According to "The Fed's New Twist," the latest podcast produced by John B. Levy & Company (available online at http://www.jblevyco.com), while financial policy coming out of Washington, DC, aims to influence, even spark economic activity, the Fed's new strategy will have negligible impact on the commercial mortgage business.
"What we're seeing today is the proverbial two-headed snake," says John Levy, founder of John B. Levy & Company. "At one end, borrowers love the fact that rates are lower. That's a given. But then there are the lenders, and they interpret low rates as a sign of economic weakness. What this means," Levy explains, "is that even though borrowers want to take advantage of lower rates, lenders will be much more conservative and make lower leveraged loans."
Last spring, when the commercial real estate market seemed to be gaining traction, Levy discussed the relationship between financials and fundamentals during an interview on Fox Business Channel (http://video.foxnews.com/v/973074563001). Commercial mortgage investors had found a great deal of success in both the CMBS and institutional markets. At the same time, however, the economy was still weak. Since that high point in the market a few months ago, either economic fundamentals caught up or financial conditions slowed. In either case, the market has since assumed a much more conservative posture.
"Most of the CMBS volume in 2011 has been done in the first seven months of the year," says Levy. "We started out on a roll and figured conservatively that CMBS volume for the year would fall somewhere around $40 billion. Some market watchers even said $50 billion. Right now," Levy says, "we'll be lucky to reach $30 billion in originations. While that's not nearly what we envisioned in the spring, it is significantly better than the $10 billion mark we hit in 2010."
Borrowers looking for a loan today are finding two dramatically different options with CMBS and insurance lenders. In the spring, borrowers could turn to either source, and the rates were fairly competitive. Funds from CMBS were about 25 basis points higher than insurance companies. Today, that spread has grown to nearly 150 basis points, or 1.5 percent. Loans from insurance companies are around 4.25 percent while those in the CMBS market are around 6 percent. The decision to access capital through one source or the other depends on location, the strength of the borrower, and relationships with institutions.
"The good news is that capital is still available," says Levy. "Loans today are being made with less leverage. They're 65 percent loans rather than loans in the 80 to 85 percent range. So at a time when many borrowers are cash poor, how do they finance their deal? We've had success with higher leverage sources from institutions," Levy adds, "mezzanine debt, preferred equity, joint venture. While these loans may be more expensive and more complex, they do enable borrowers to complete a transaction rather than remain stuck with a lower level first mortgage."
Firm Background
John B. Levy & Company, Inc. is a real estate investment-banking firm headquartered in Richmond, Virginia. Since John Levy founded the company in 1995, the firm has structured over $3.5 billion in financing for developers and owners of commercial and multi-family projects nationwide, often investing its own proprietary funds into transactions with its clients.
Mr. Levy is an expert on commercial real estate financing and the effects of interest rates on commercial real estate markets. He is the originator and author of the Barron's/John B. Levy & Company National Mortgage Survey, which Barron's published for 23 years, and co-creator of The Giliberto-Levy Commercial Mortgage Performance Index (sm), the first and pre-eminent index to measure and analyze the performance of investments in the commercial mortgage industry. Additionally, he is a former member of the Board of Directors of Anthracite Capital Inc., a New York Stock Exchange REIT managed by BlackRock, Inc. and a former director of Value Property Trust.
A seasoned speaker, Mr. Levy has presented nationwide to major real estate associations and key industry groups, including the Mortgage Bankers Association and the Urban Land Institute. He has also appeared on Bloomberg and CNBC. Mr. Levy appears regularly as a guest commentator on FoxBusiness.com and FoxNews.com.
For more information about John B. Levy & Company, please visit our website at http://www.jblevyco.com or call Andrew Little at 804-644-2000, extension 260. You can also follow us on Twitter at http://www.twitter.com/jblevyco and become a fan on Facebook.