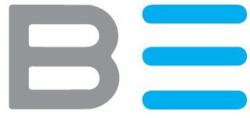 It is an honor to be recognized as an IT service provider leader at Department of State
Washington, DC (PRWEB) September 28, 2011
The Department of State, Office of Small and Disadvantaged Business Utilization (A/SDBU) has awarded Buchanan & Edwards the 17th Annual Department of State Small Business Prime Contractor of the Year Award. BE was nominated by DoS customers in both the Bureau of Resource Management (RM) and Bureau of Near East Asian Affairs (NEA).
"It is an honor to be recognized as an IT service provider leader at Department of State," says Buchanan & Edwards CEO, Brian Karlisch. "This is a significant accomplishment for the company overall and is a great achievement for the BE Department of State team."
The DoS Assistant Secretary for Administration sponsors the Small Business Prime Contractor of the Year Award. The award recognizes small business contractors who have displayed exemplary performance, customer service, management and technical capabilities. The award will be presented to Brian Karlisch in a ceremony in the Diplomatic Reception room at Department of State on October 20.
The award is a reflection of the hard work, thought leadership, and customer focus that employees have continued to provide throughout Buchanan & Edwards' 13-year tenure with Department of State. BE won the Department's Award for Excellence in 2008 and 2010.
About Buchanan-Edwards
Buchanan & Edwards (BE) is an Information Technology and Professional Services consulting firm located in Arlington, Virginia. BE is a diversified high-technology services company, and provides military, government, commercial and nonprofit agencies a wide range of IT services including worldwide network and systems support, program management support, custom application development, data warehousing, systems management, advanced infrastructure, PeopleSoft ERP implementation, business process re-engineering, systems engineering, operations and maintenance capabilities, information assurance, SharePoint development services, help desk administration, and mobile computing development. For additional information, please visit our Web site at http://www.Buchanan-Edwards.com.
# # #