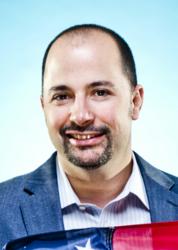 We hope that through the awareness created around this movement more businesses will realize that there are many Americans who need and want to work and that virtual businesses are a better alternative to the off-shore call center.
Chapel Hill, NC (PRWEB) September 27, 2011
American Support has joined the Jobs4America Coalition, further expanding its efforts to put Americans to Work.
The coalition is a group of companies and business leaders working to create jobs within the U.S.
"American Support is proud to join the Jobs4America Coalition. We hope that through the awareness created around this movement more businesses will realize that there are many Americans who need and want to work and that virtual businesses are a better alternative to the off-shore call center," said company President and CEO Matt Zemon. "With virtual call centers, companies can recruit from across the United States. This gives them the very best employees in America, not just those within a certain distance from an office."
In 2010, American Support closed its Philippines-based call center and moved all its operations back to the U.S. through a virtual contact center. The company currently employs over 500 people across more than 25 states.
The company name, American Support, reflects both our commitment to providing support services to the U.S. telecommunications industry but also supporting our country through the creation of jobs.
About American Support (http://americansupport.com)
As the nation's only complete provider of back-office services to the telecommunications industry, American Support focuses on growing revenue & subscribers for our clients. All our clients' customer contact needs are covered with our six products: Telesales by Evergreen, Customer Care, Field Support, Technical Support, Subscriber Management and Dispatch.
American Support strives to help our customers succeed by operating efficiently, consistently and with excellent customer service, making life better for our clients, employees, investors and families, while supporting our country.
From coast to coast, many of America's largest telecommunications companies trust American Support with their customers.
The American Support Product Line Up Includes:
Telesales by Evergreen:
Since 1989 Evergreen Sales & Marketing has been exclusively serving the telecommunications industry with outbound and inbound call center services.
Evergreen has built their reputation by consistently delivering results for nearly all major MSOs and programmers across all product platforms: video, high-speed Internet, digital telephone and other advanced services. Evergreen is certified by the American Teleservices Association Self Regulatory Association (ATA-SRO).
Customer Care:
24 hours a day, American Support provides US-based phone and email specialized support for video, voice and data customers from three traditional call center facilities and a virtual contact center operation spread across 115 US cities.
Field Support:
A full service contracting organization specializing in the telecommunications industry with extensive industry experience in sales, audits, installations, CPE retrieval, field collections, along with aerial, underground and MDU construction.
Technical Support:
US-based subscriber technical support and 24x7 Network Operations Center (NOC) along with Sigma Systems Device Provisioning Manager, Centina Systems NetOmnia™ Fault and Performance Monitoring solution plus private label email.
Subscriber Management, powered by CSG International:
Access to America's largest billing system- CSG International. Our software and services-based solutions help telecommunications providers better build, engage and transact with their subscribers from all touch points including field service calls, online visits, telephone inquiries and monthly statements.
Dispatch:
24/7 dispatch services using workforce automation through CSG International, the largest provider of workforce management and workforce automation solutions for telecommunications providers. CSG workforce products support 30,000 technicians and 3,000 dispatchers by scheduling, dispatching and routing technicians to their job sites.
About Jobs4America
Jobs4America is a coalition of forward-looking business leaders committed to creating jobs in America.
With millions of Americans looking for work and new broadband enabled technologies transforming the way contact centers work, members of this new coalition are coming together to generate thousands of American contact center jobs. Jobs4America members are also helping to identify and encourage other companies, big and small, to join us in this innovative campaign, with an overall goal to create combined 100,000 US jobs over the next two years.
We're proud to be creating new jobs and opportunities for communities and families across America.
###