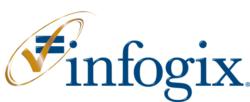 Naperville, IL (PRWEB) September 27, 2011
Infogix, Inc., a software company specializing in the elimination of information errors with automated controls, today announced the release of new enhancements of Infogix Perceive 1.6. Infogix Perceive delivers a revolutionary solution that merges reconciliation and control operations with a reporting and analytic solution, resulting in a solution that is both customizable and easy to use.
In addition to generating sustainable financial returns, an integrated enterprise reporting solution enables organizations to effectively manage, analyze, and report on their current control, reconciliation and business operations activities. Organizations use this solution to design and distribute standardize report, to create ad-hoc report and to analyze information to find pattern, ways to improve operations and reduce risk.
Additional enhancements to Infogix Perceive 1.6 include:
• Run Reports on an Event-Driven or Time-Based Schedule
• Select Multiple Reports to Run on a Single Schedule
• Manually Run a Report Event or Data Extract Event
• Assign a New Security Role for an Ad Hoc Report Writer
• Export and Import Reports
• Generate a Security Permission Report
Changes for System Requirements
For current specifications and for system requirement updates please see the Infogix Website: http://www.infogix.com/products/infogix_perceive.
Obtaining Product Updates
Be sure to check for product updates for the 1.6 release. Log on to http://support.infogix.com/login.asp and download any applicable fix packs or patches.
About Infogix, Inc.
Many of the world's largest enterprises depend on Infogix Controls to eliminate information errors. Infogix Controls are independent, automated and continuous. They can be deployed enterprise-wide across applications, platforms, and business processes. Infogix offers a powerful portfolio of software products and services to monitor, detect, and prevent information errors. Since 1982, Infogix has been providing Infogix Controls solutions to Global 2000 enterprises. Millions of Infogix Controls continuously monitor and assure the integrity of information in hundreds of enterprises everyday. For more information, call +1.630.649.6800 (U.S, Canada, and International), +44 (0)175.370.1060 (UK and Europe), or visit http://www.infogix.com today.
###