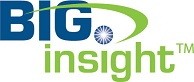 Consumers are not in the mood to spend more this holiday season.
Worthington, OH (PRWEB) September 27, 2011
BIGinsight™ recently analyzed a September survey of over 9,000 consumers of various retailers in order to gauge their spending plans for the upcoming holidays. Overall, 38.5% of Adults 18+ plan to spend less and 32.3% plan to spend the same for the December holiday season compared to last year. Only 5.9% plan to spend more (23.4% say it's too early to know).
When it comes to customers of specific retailers, only Costco customers are more positive about spending this year over last year. (On the other hand, Sam's Club customers have a more negative outlook.) Macy's and eBay customers are similar to last year and all others analyzed are down from 2010.
According to the BIGinsight™ Diffusion Index (those who say they'll spend less subtracted from those who will spend more), spending plans for customers across all retailer types are being impacted by their present feelings towards the economy. And current sentiment is worse than it was last year, indicating that online retailers, specialty, department and discount stores alike appear to be in store for a not-so-jolly season.
December Holiday Spending Outlook (Compared to 2010) for a Partial List of Retailers Profiled
Retailer Customers More Positive
Costco
Retailer Customers More Negative
Amazon
Best Buy
Gap
JC Penney
Nordstrom
Sam's Club
Toys R Us
Walmart
Retailer Customers Similar Expectations
eBay
Macy's
Source: BIGinsight™ Monthly Consumer Survey, September 2011 & 2010
To see the percentages of customers who plan to spend more, the same or less for the retailers profiled for this year and last year, click here.
BIGinsight™
BIGinsight consumer-centric insight resources are provided by Prosper Business Development and deliver to executives the latest insights using fresh data from multiple sources including ProsperChina™ and the Federal Government. As a comprehensive source of information, BIGinsight represents the voice of the consumer and provides knowledge to marketers regarding consumer views on the economy, personal finance, retail, lifestyle, media and domestic and world issues. Visit http://www.BIGinsight.com today.
# # #