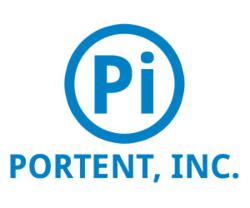 Atlanta, Georgia (PRWEB) September 28, 2011
Portent, Inc., a Seattle-based full-service internet marketing company, is pleased to announce its sponsorship of BarkWorld Expo from September 29th to October 30th, 2011 in Atlanta, Georgia. BarkWorld Expo is a social media conference covering all facets of social media, pet lifestyle and business education for pet enthusiasts.
"We're excited to support pet lovers and small business owners in learning how to harness social media as part of their marketing tool kit," said Lindsay Thomas of Portent's marketing team. The internet marketing company will provide social media tips for strategy development along with promotional gifts for attendees.
The two and a half day conference will focus on a range of topics, including: pet profile building, blog design, build and monetization, mobile applications, search engine optimization, pet food demonstrations, and pet/business promotion via social media and online forums. Keynote speakers for the conference include Victoria Stillwell, star of Animal Planet's It's Me or the Dog, and Ted Rheingold, founder and CEO of popular pet information resource sites Dogster and Catster.
More about Portent Interactive:
Portent, Inc. is a Seattle-based full service internet marketing company. Founded in 1995, Portent has grown into one of the nation's premier internet marketing firms, helping businesses in the realms of SEO (search engine optimization), paid search, copywriting, social media, web development, and more. Portent, Inc. has managed campaigns for nationally recognized companies including Lucky Brand Jeans, Princess Alaska Lodges, and AutoWeek.
###