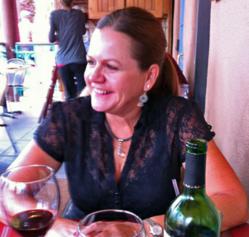 "People wanted an all-natural weight loss product that works"—Callie Novak.
Meridian, ID (PRWEB) September 29, 2011
Team Resting Heart, with 10 members in locations ranging from New Hampshire to California, has won Dynamite Specialty Products' Team 180 Weight Loss Challenge.
The 10 team members lost a total of 239 pounds in eight weeks, using Dynamite's homeopathic and herbal weight loss product called "180." It promotes weight loss with homeopathic and herbal extracts that have been credited with breaking the cycle of food addiction, cleansing the body of food toxins and making it easier to reintroduce a clean, healthy diet. The formula is designed to help the body burn stubborn fat reserves that have been resistant to traditional weight loss programs.
The largest weight loss on the team was reported by Jonathan Ladd of Bridgewater, N.H., who lost 47.4 pounds. Other team members, losing from 6 to 23 pounds, were Brenda Ladd, also of Bridgewater, N.H.; Ashley Fawkes-Sylver of Wellfleet, Mass.; Dana Fronapfel-Smith of Arvada, Colo.; Laila Jonsson and Dr. Jennifer Judkins, both of Grantham, N.H., DeeDee Levine of Menlo Park, Calif.; Dana Pleshe of Fairview Heights, Ill.; Amy Shollenberg of Montpelier, Vt., and Corrina Tallman, a recent resident of New Hampshire.
Team captain was Judkins, who assembled the members from a Facebook posting about the contest.
More than 95 people participated in the contest organized by Dynamite to recognize the benefits of its new weight-loss product. The total weight lost by all competitors was more than 1,120 pounds. Dynamite gave $200 gift cards to five members, whose names were drawn at random, of the three winning teams.
Dynamite's 180, introduced earlier this year, has recorded the fastest growing sales of any product in company history.
"People wanted an all-natural weight loss product that works," said Callie Novak, Dynamite CEO. "Even though there is a lot of competition, most weight loss products don't work well and most contain harmful ingredients. Because we work with people who already know and trust our products, we had an automatic audience. All we had to do was to make sure the product works."
Dynamite is a fourth-generation, family-owned network marketing company that long has made vitamins and nutritional supplements. In addition to products intended for human consumption, it also makes food and nutritional supplements for horses, dogs, cats and most members of the animal kingdom.
Dynamite followed its usual procedure of first testing the products on the owners, employees and their families, just as employees volunteer to first try animal products on their own beloved pets.
"Once we had tested several formulas, we decided on the one that worked best," Novak said.
"Sales have increased about 11 percent a month during the nine months we have sold 180," Novak said. "Once people lose the weight, they don't need the product any more. So we attribute the increase in sales to word-of-mouth success stories inspiring new people to start a weight-loss program.
"180 users report that it helps stave off hunger pangs that a restricted diet may cause and it helps create a feeling of well being," Novak said. "With the introduction of 180, thousands of extra calories begin to flood the system from the abnormal fat being metabolized.
"We chose the name '180' because we realize that people with excess weight need to change their lifestyle and eating habits on an ongoing basis," Novak said. "It's a 180-degree turnaround. In addition, 180 helps break the cycle by resetting the hypothalamus, which controls appetite.
"Adding a weight-loss product was a natural fit for us," she continued. "We are all about promoting health, yet many of our distributors and customers were finding it hard to maintain a healthy weight."
Dynamite differs from other weight-loss programs because of the additional herbs included to help the body cleanse itself.
All Dynamite products use only natural ingredients, made in the United States for better quality control. Throughout its history, Dynamite has always looked at alternatives to animal by-products, antibiotics, chemical preservatives, fumigants, artificial coloring and other additives that have later caused health problems. Its manufacturing processes for animal feed are so stringently controlled that Dynamite has a separate mill to produce feed for herbivores, such as horses and poultry that are especially sensitive to contamination from meat needed by other species.
Additional information on weight-loss programs and other products is available at DynamiteSpecialty.com or by calling 800-697-7434.
Keywords: diet, "weight loss," "herbal weight loss," "fast weight loss," "weight loss programs," "quick weight loss," "best weight loss program," "fast natural weight loss," "homeopathic weight loss"
###