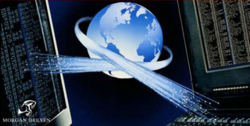 "This was really a natural progression for our software programs. We currently provide attorneys the automation for non-formal debt resolution programs." Says Muzila
Costa Mesa, CA (PRWEB) September 27, 2011
Bankruptcy filings for June rose to 120,000 from 115,000 in May, a concern for economists who admit June is not normally a high month for filings.
"Filings were lower than last year which is a good sign," says Morgan Drexen Chief Executive Officer Walter Ledda. "There is a 5% drop from 2010 and the filings for the entire first half of 2011 are showing a decline of 8% from the previous year," adds Ledda.
According to the National Bankruptcy Research Center, nationwide filings for 2011 stand at 3,000 filings per million adults, about one in every 330 people. The pattern of high filings continues to be concentrated in the Southwest, with Nevada reporting the highest filings.
Law offices across the nation use the integrated systems of California-based Morgan Drexen to maximize complex documentation automation. "The attorneys we support work in many different areas of law. In recent weeks they have reported significant milestones in the area of debt resolution."
California shows an almost identical amount of filings this time in 2011 as it did in 2010 and shows bankruptcy figures of almost one and a half the national average.
In recent weeks Morgan Drexen has launched new automation to deal with the growing demands of bankruptcy across the nation. "At last a consumer friendly program that takes the hard work out of a financially emotional process," adds Susan Muzila, Director for Strategic Planning for Morgan Drexen.
"The Automated Bankruptcy Module (ABM) developed for Morgan Drexen's Integrated Systems (MDIS) is the first enterprise automation software developed nationally with the capability to support attorneys who represent 1000's of consumers," says Morgan Drexen CEO Walter Ledda.
Morgan Drexen developed the automation allowing attorneys nationwide to deal with bankruptcy cases in a multi state and a multi law firm environment.
"The bankruptcy automation provides attorneys with the ability to process documentation in an efficient and productive manner," adds Ledda.
Director of Strategic Planning Susan Muzila says, "This was really a natural progression for our software programs. We currently provide attorneys the automation for non-formal debt resolution programs. With bankruptcy rates so high we wanted to provide a safe alternative platform for our attorney's who help those consumers who feel that a formal bankruptcy would be beneficial to them,' says Muzila.
###