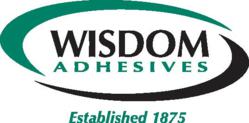 Elgin, IL (PRWEB) September 29, 2011
Wisdom Adhesives, North America's top mid-sized manufacturer of high performance, environmentally safe industrial adhesives, recently opened Wisdom Adhesives India as part of the firm's global expansion plan. Headquartered in Mumbai, India, Wisdom Adhesives India provides a full range of hot melt and water-based product offerings for the packaging, converting, bookbinding and graphic arts industries in India. Key product lines include Wisdom Adhesives North America's popular metalocene-based Clearbond and polyethylene-based Polytak hot melts as well as water-based Wizbond adhesives.
The Wisdom Adhesives India team is a venture started by Advance Chemicals under the leadership of Kunal Jhaveri, who brings years of experience in adhesive development and adhesive market.
"We have been amazed at the strong welcome and positive response we have received from customers in India within two months of opening Wisdom Adhesives India. Our India team offers strong technical and marketing support, providing us with a bolt-on platform for expansion into the rapidly growing Indian marketplace. We look forward to providing Indian customers with our exceptional brand of industrial adhesives," states Jeff Wisdom, Chief Executive Officer and fifth-generation owner of Wisdom Adhesives.
Andrea Steiger, Global Customer Service Manager at Wisdom Adhesives, adds, "We are very excited about this new endeavor. It is another chance to bring The Wisdom Way of service and products to our customers at a global and local level."
Wisdom Adhesives India is located at Advance Chemical's facilities, 202 Span Lanmark, Opp Franco Indian Pharmaceuticals, Adheri Kurla road, Andheri East, Mumbai, Maharashtra, India 40093 and can be reached by contacting Kunal Jhaveri at +91 22 4054 3600.
Founded in 1875, Wisdom Adhesives, North America's longest-running adhesives manufacturing company, is fifth-generation owned and managed. Wisdom Adhesives is recognized as a top mid-sized adhesive manufacturer and supplier of environmentally safe and compliant water-based, dextrin and protein adhesives and has hot-melt capabilities that produce hot-chip and other specialty products for industrial users throughout the world. Wisdom supplies adhesives to a wide range of industries including bookbinding, converting, tissue and towel, graphic arts, packaging, product assembly, textiles and general purpose. The company also offers a wide rang of tolling, packaging and private labeling capabilities.
To obtain more information, call 847.841.7002 or visit http://www.wisdomadhesives.com. Wisdom Adhesives' corporate headquarters is located at 1575 E.
###