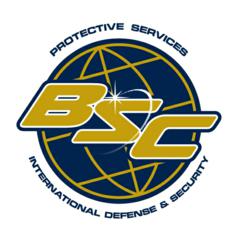 We live in a world full of hatred, and in a state with the most rapid rate of white supremacy groups in the nation
Miami, Fl (PRWEB) September 28, 2011
Rosh Hashanah, or the Jewish New Year is a time for celebration and prayer in many Jewish households around the world.  It's also a time of caution and increased awareness, due to international politics involving the UN, Palestine and other nations.  Jewish establishments across the country, are taking extra steps to stay safe during the High Holy Day season of Rosh Hashanah and Yum Kippur.   Bryant Security, a Miami security company is stepping up safety protocols in many Jewish establishments, to keep the High Holy Days, Holy. 
Synagogues, Jewish schools, community centers, Temples and even markets are all areas of concern during this Holy time of year.  Bryant Security increases monitoring activities of extremists, terrorists and anti-Semitism locally and abroad, to keep their community safe. "We live in a world full of hatred, and in a state with the most rapid rate of white supremacy groups in the nation.  With us (Bryant Security) by your side you'll never have the need to surrender your freedom for security,"  says Shay Ben-David, President of Bryant Security.
Bryant Security has gone above and beyond normal protocol, by creating the most comprehensive security manual specifically for Jewish institutions, just in case hate crime, anti-Semitism, terrorists or extremists cause harm. "A true passion for what we do has enabled us and our staff to develop our strategies against such threats." adds Alon Nadler, VP of Operations at Bryant Security. The Miami security company also organized a seminar for all guards employed by Jewish institutions, to prepare them for the upcoming High Holy Days. The seminar was lead by former head of security for Israeli Airlines (EL_AL) and Israeli Embassies Security.
This Holiday Season, be vigilant about your institutional and personal security.  If you see something suspicious, report it to the police.  Bryant Security also encourages you report the situation to their offices, so they can document and act accordingly. 
 
 About Bryant Security
BRYANT SECURITY is one of South Florida's most established and well diversified security companies. Providing South Florida guard services armed and unarmed in the Miami-Dade and Broward Counties, this family-owned and operated business has proudly served and protected the community, property and people since 1985.
Offering innovation, quality, professionalism, resourcefulness, experience and flexibility, this makes Bryant Security the security services industry leader of South Florida. Mandating skilled manpower, teamwork, expertise, specialty knowledge and trained security officers to demonstrate precise and flawless conduct at all times. From executive level protection to CCTV Camera and Entry Systems, they demand the very best! Each protection task private or public that their protection officers undertake calls upon their extensive training which focuses on ensuring the security and safety of your company, property and staff.
When you select BRYANT SECURITY you are ensuring that your facility will enjoy the highest possible degree of Miami professional security. Their management team consists of hands-on leaders who will work directly with you in planning and implementing your campus' security and contingency planning needs. BryantSecurity.com or 305-405-4001.
###