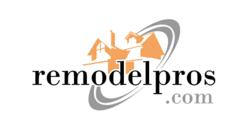 Treat each and every customer as if they were your only customer.
Tacoma, Washington (PRWEB) September 28, 2011
"The Internal Revenue Service allows homeowners to apply for a tax credit after making energy-efficient home improvements. Roof replacement, in some cases, can enhance the energy efficiency of a home and may qualify for a tax credit," explained Steve Keirstead, co-owner of RemodelPros.com parent company West Coast Vinyl, Inc.
Claiming the tax credit requires filing IRS Form 5695 with the homeowner's annual tax return. An extra form may seem like an unwelcome tax-time complication, but RemodelPros.com has stepped in to outline the process for homeowners:
Roof replacement must be completed on the homeowner's primary residence with materials that meet IRS requirements for energy-efficient homes. Those materials include metal roofs with specially pigmented coatings designed to reflect sunlight and asphalt roofs that contain cooling granules.
When purchasing the roof replacement materials or hiring contractors, keep all receipts for any supplies and labor.
Complete IRS Form 5695. Homeowners should include their names, Social Security numbers, and the exact dollar amount spent on the roofing replacement.
Attach Form 5695 to the relevant year's federal tax return. File both with the IRS on or before the filing deadline, and include copies of all receipts for verification.
Once the tax return has been filed, the IRS evaluates the homeowner's claim. If the roofing replacement, Form 5695 and receipts meet the requirements, the claim is substantiated and the homeowner will receive the roofing tax credit with his or her tax refund. Keirstead notes, "As long as homeowners follow IRS requirements, they have an excellent chance of receiving the roofing tax credit."
Homeowners who want to replace their roofs but have no idea where to start can learn about different roofing systems at Roofing tax credits. There, homeowners may also find qualified, pre-screened contractors through RemodelPros.com's free matching service. RemodelPros.com removes the guesswork, making the roof replacement process faster and more hassle-free.
"The IRS tax credit exists to help inspire homeowners to make energy-efficient improvements to their homes," said Keirstead. "There's still time to grab that opportunity and replace a roof before winter sets in and the 2011 tax year ends."
About RemodelPros.com
RemodelPros.com is a dba of Pacific Northwest replacement window manufacturer West Coast Vinyl, Inc. RemodelPros.com works with thousands of customers nationally, providing them with high-quality, low-cost contractor leads. RemodelPros.com carries on the legacy of the late West Coast Vinyl, Inc. founder James Keirstead by treating each and every customer as if they were the company's only customer. Learn more at http://www.remodelpros.com.
Media contact :
Stephanie Stevens
1-877-367-9284
contact(at)remodelpros(dot)com
###