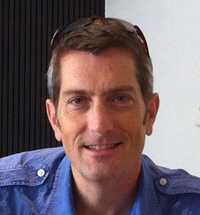 San Francisco, CA (PRWEB) September 29, 2011
With his employer stock options worth nothing and a crippling tax bill ahead of him, Hugo Storm sits sheepishly in his accountant's office just days before the Great Bust of 2000. "Eight hundred dollars," the accountant tells him. "That's all I owe?" Hugo beams. "No," replies the accountant, "that's my fee."
It's a sinking moment in the life of a young internet salesman for whom everything is on the verge of going south. It's also a hallmark moment for a generation epitomized by Hugo Storm, the lead character and principal narrator of HugoSF, a delicious debut novel by San Francisco writer Jeffrey Hannan.
For anyone who lived and worked through the Internet boom, the novel evokes that time, its people and its sentiments masterfully. It charts seven years in the life of Hugo Storm, a genXer from New Jersey living in San Francisco, from the heights of the Boom, down through the Bust and ending at the teasing upswing of the real estate swell. And for those readers undergoing a similar scenario of job worries, roller coaster stock prices, and ever-shifting priorities now, the novel's incisive humor will entertain and resonate.
Although fixed in time, HugoSF is more than an historical chronicle. It's a cautionary tale of truth, work and economics that makes a reader ponder his or her own relationship to work. To families and friendship. And to the difficult realities we choose to avoid in our own lives: all those little stories we tell ourselves because it's…easier?
The great delight of HugoSF is that it's truthtelling bundled up in an ideal escape. If you love San Francisco and its myriad neighborhoods you'll be drawn into walking alongside Hugo and a collection of "colorful, believable characters that you care about immediately." If you've never been to San Francisco, you'll be aching to go.
Tagged by one reader as "Holden Caulfield meets Thomas Pynchon," HugoSF is simple and self-effacing with an underlying complexity that's available for deeper exploration. Hugo is also a great cuddle for a rainy day or lazy weekend. Unlike the seemingly endless supply of fabricated icons of celebrity, wealth and tragedy, Hugo Storm is a refreshing, truly American everyman elevated through storytelling into a hallmark character of our time.
ABOUT THE AUTHOR
Jeffrey Hannan was born in Washington, DC. He currently lives in San Francisco and Hawai'i, where he and his husband are nurturing a nascent tea farm 12 miles north of Kilauea volcano. A long-time internet consultant and former book reviewer for the Gay and Lesbian Times, he is also the author of the occasional blog "A Gentle Iconoclast in Paradise," an exploration of the travails and evolution of a writer whose life is 50% urban and 50% off the grid.
ABOUT THE BOOK
HugoSF by Jeffrey Hannan, Pohoiki Press is available in Trade Paperback (309pp.) and for Kindle. Other ePub formats are forthcoming. For more about HugoSF and its author, or to order online, visit http://www.hugosf.com.
###