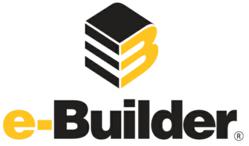 We are proud to have Alamo Colleges join the e-Builder family and the list of prestigious universities that have made a real commitment to improve capital project delivery
Ft. Lauderdale, FL (PRWEB) September 28, 2011
Alamo Colleges (AC) has selected e-Builder's capital program and project management software to provide stakeholders with visibility into project information. With e-Builder, Alamo Colleges' capital project team will be able to standardize their processes, improve productivity, and enhance their project delivery capabilities. e-Builder will replace multiple make-shift information management systems to facilitate access to information that can help PMs take action using the most up-to-date, and most accurate data. This enhanced capability will help avoid preventable cost overruns and speed project delivery.
e-Builder is also providing one central location to manage project information. Alamo Colleges' team will take advantage of the software's easy to configure reporting engine, which will help project managers access key project information instantaneously. With an Internet connection, the web-based e-builder application can be accessed from anywhere in the world. Prior to e-Builder, ACCD used multiple systems to track project data. Having to enter and retrieve data across multiple, disparate systems made the process time consuming, and increased the risk of human error. This process then put additional strain on already tight resources. By the time reports were completed, data was outdated and not very useful in terms of giving PMs an accurate view of their projects' status.
"We are proud to have Alamo Colleges join the e-Builder family and the list of prestigious universities that have made a real commitment to improve capital project delivery" said Jonathan Antevy, e-Builder CEO.
About Alamo Colleges
The Alamo Colleges serve the Bexar County community through their programs and services that help students succeed in acquiring the knowledge and skills needed in today's world. Students are taught by highly qualified faculty with Master's and doctorate degrees dedicated to creating a learning centered environment. The five colleges — San Antonio (est. 1925), St. Philip's (est. 1898), Palo Alto (est. 1985), Northeast Lakeview (est. 2007), and Northwest Vista (est. 1995) — offer associate degrees, certificates and licensures in occupational programs that prepare students for jobs, as well as arts and science courses that transfer to four-year colleges and universities and lead to AA and AS degrees. Northwest Vista College, Palo Alto College, St. Philip's College and San Antonio College are accredited by the Southern Association of Colleges and Schools, 1866 Southern Lane, Decatur Georgia 30033-4097, (404) 679-4501. For more information, visit http://www.alamo.edu
About e-Builder
e-Builder is the leading provider of fully integrated capital program and project management software for top facility owners and companies that act on their behalf. The company's flagship product, e-Builder Enterprise, improves capital project execution resulting in increased productivity and quality, reduced cost, and faster project delivery. Since 1995, e-Builder's technology leadership and construction industry focus has provided thousands of global companies, government agencies, and healthcare and educational institutions managing billions of dollars in capital programs with solutions to improve the plan, build and operate lifecycle. The company is privately held and headquartered in Fort Lauderdale, Florida. For more information, visit http://www.e-Builder.net.
###