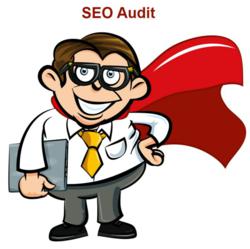 Any business having a website can benefit from a custom SEO audit. Our SEO Specialists will provide web content analysis, review technical site architecture, keywords targeted, inbound links and provide a detailed list of untapped opportunities.
London, UK (PRWEB) September 30, 2011
Website optimization is becoming increasingly multifaceted and many businesses struggle to review if their SEO company and web design firm have done a proper job.
Custom SEO audits from SEO Specialist gives insight on a business main competition, technical architecture, keywords targeted and missed opportunities. If providing an SEO agreement, the entire agreement can be audited.
What is included in SEO audits?
SEO Specialist's bespoke SEO audits will be tailored for each individual customer's organisation, timeline and needs.
There are three types of typical SEO audit customers. Some are unhappy with their current or previous SEO company. Others want to find out what's wrong with the website and get a detailed website and SEO health check. Finally, many companies are in the process of getting a redesign or preparing for a new website, where website optimisation audits can be very beneficial.
What can businesses gain from SEO audits?
Most businesses having a website can benefit from doing an SEO audit. Having an external, creative website optimisation company giving suggestions can only bring the business forward.
SEO Specialist comments on things that other partners might not have the time, skills or knowledge to bring up. For example, if there are major content or technical issues it will be explained in the audit report.
SEO audits can also be seen as a form of quality assurance and control over previous work that has been completed. That is in fact the reasons why this new service been created. A mortgage loan provider had a bad experience with their previous SEO company and asked for an audit. SEO Specialist found that several of the services was not executed properly and agreed to do the first SEO audit.
Having an SEO specialist evaluate previous work and remaining issues can give great possibilities for fast growing businesses or companies who experience low traffic to their website. When the detailed audit is completed, it can be discussed over the phone how to proceed with implementing the changes.
How much is an SEO audit?
Pricing for search engine optimization audits depends on what is covered in the SEO audit service. The price for most companies typically range from £235-495 ($369-772).
About SEO Specialist:
SEO Specialist ( http://www.seospecialist.co.uk) is a SEO company based in London, United Kingdom. For those new to search engine optimisation, the comprehensive SEO school can be helpful. The SEO services include multilingual search engine optimisation, pay on results SEO, pay per click, link building solutions, SEO copywriting and other a wide range of other SEO solutions. SEO Specialist focus on performance based services, giving risk free investment opportunities for website owners.
Media contact:
SEO Specialist Limited
Markus Jalmerot
+44 790 8881045
markus(at)seospecialist(dot)co(dot)uk
###