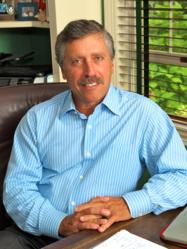 "Rick and his team have an impressive track record for returning famous brands to positions of health and vitality." - Dan Lagani, CEO of Reader's Digest North America
New York, NY (PRWEB) September 28, 2011
Reader's Digest North America has awarded additional brand communication responsibilities to Roth Partners in New York. Following on successful strategic assignments for the Reader's Digest brand, Roth Partners has been awarded work to cascade that learning across the Reader's Digest platform and its brand portfolio.
"Reader's Digest is the original curator of content and an iconic global brand trusted by millions around the world," said Rick Roth, Founder & CEO of New York-based, Roth Partners. "It is a privilege to work with the new Reader's Digest leadership team as they return the Reader's Digest brand to the position of growth it deserves. This is a rich brand with tremendous loyalties across its readership and broad relevance that has yet to be re-leveraged. It has a big opportunity to be newly discovered by an enormous and growing demographic."
Reader's Digest North America selected Roth Partners as its strategic brand communications advisor in Q211, following a competitive review. Last month, its responsibilities were broadened to include the creation of a global internal website that would house much of the work developed by Roth Partners - - strategic brand tools, sales materials and general retained consultation.
"Rick and his team have an impressive track record for returning famous brands to positions of health and vitality," said Dan Lagani, CEO of Reader's Digest North America. "They have deep experience understanding the roles brands play in people's lives and the value of enduring brand relationships. They understand how to lead brand-centric behavioral change across organizations and they know how to drive that behavior globally."
"Roth Partners quickly understood our challenges and opportunities. They helped us develop the strategies necessary to insure consistent brand expression across key touch points and to drive smart new product development across our portfolio. Their involvement has been invaluable to us. We look forward to working more with Roth Partners."
Early this year, Roth Partners made news for its competitive win of an important Unilever assignment and Unilever's interest in the Roth Partners service model.
About Roth Partners
Roth Partners is a brand advisory and communications firm delivering tailored integrated solutions through neutral engagement of cross channel experts. The Roth Partners model brings the right senior talent to the table on each assignment ensuring team continuity and a fundamentally holistic response. The firm leverages a combination of disciplines in its pursuit of big ideas and commercial success, including strategic consulting, brand advertising, social, digital and shopper marketing, public relations and activation.
About Reader's Digest North America
Reader's Digest is one of the world's best-known and trusted brands. It is universally recognized as the leader in providing expertly-selected information that enriches and simplifies consumers' lives. Its flagship publication Reader's Digest is the world's largest paid-circulation magazine and the bestselling magazine on the world's most popular e-reader, Kindle. Reader's Digest products include mobile apps, books, music, websites, e-newsletters and special interest publications.
Contact: Patrick Keyes, Roth Partners LLC, patrick(at)rothpartnersllc(at)com, 646-592-0534
###